How Alex Guarnaschelli Really Feels About Ina Garten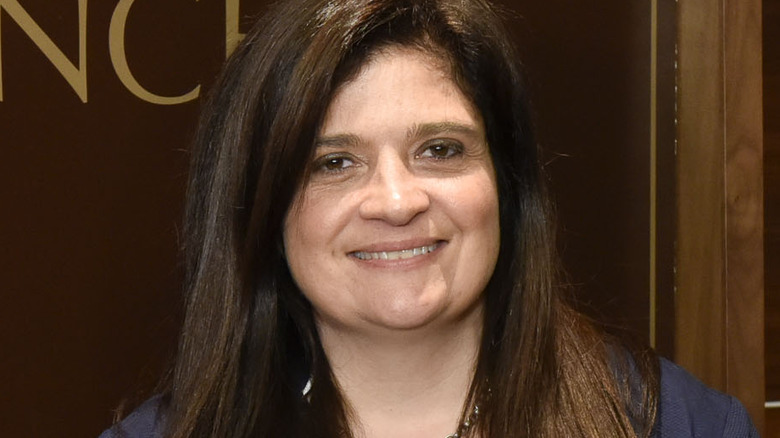 Eugene Gologursky/Getty Images
Alex Guarnaschelli is one of the most recognizable faces on the Food Network these days. She is a part of the elusive group of Iron Chefs that competed on "Iron Chef America," is often seen at the judging tables of "Chopped" and "Beat Bobby Flay," and, more recently, became the fifth host of the long-running Food Network talk show, "The Kitchen" (via Variety). 
With the dizzying number of shows she's a part of, it might be hard to imagine a time when Guarnaschelli was not on the Food Network, but Variety notes it was only 15 years ago when she made her debut on the channel. So what exactly did Guarnaschelli do before joining the Food Network family? Watched it, of course! The chef told People that she was often tuned in to one of Bobby Flay's many television shows before joining him on the network, as well as offerings by Ina Garten. But while Guarnaschelli's Flay-filled television time initially led to a bit of animosity toward the chef (don't worry, they're great friends now), the "Chopped" judge has always been fond of the beloved Barefoot Contessa, even comparing her to another well-loved television host from the past.
Alex Guarnaschelli is quite fond of Ina Garten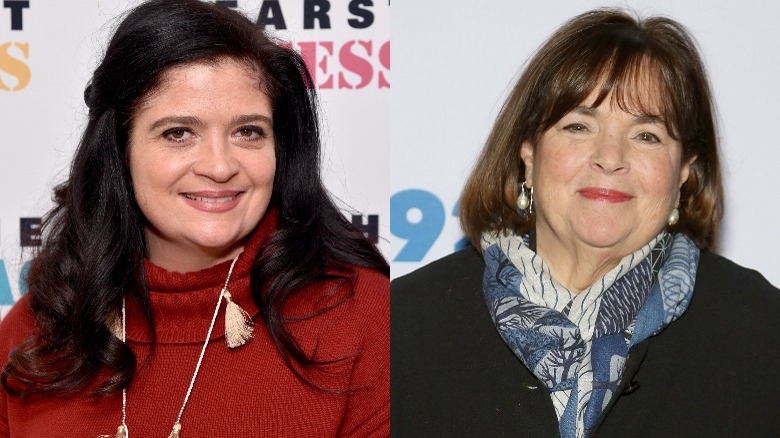 Bryan Bedder, Manny Carabel/Getty
Like many people, Alex Guarnaschelli is a member of the Ina Garten fan club, and even went as far as telling People that she was the "Bob Ross of food." Guarnaschelli told the publication that she often watched Garten on the Food Network before becoming a star on the channel herself, and explained that she pretended to be "inside her life and in her kitchen" while tuned in. "I just want to go over to her house with that roast chicken, those tulips, her enormous bottle of vanilla extract and Jeffrey and never leave!" she told SheKnows. 
While Guarnaschelli hasn't yet made it over to the barn where Garten films "Barefoot Contessa," she tells SheKnows she's found herself whipping up a few of Garten's recipes, including her Espresso Icebox Cake, which she notes is a favorite of hers. "The flavors are so simple and it's a great make-ahead dessert," she said of the dish.
Guarnaschelli often touts the Barefoot Contessa's talents as well, once writing on Instagram that the best way to beat Bobby Flay on the Food Network competition show "Beat Bobby Flay" was to "channel your inner Ina Garten." The chef may have even found herself doing exactly that when she took on her pal for an episode in 2016, which, according to Food Network, she ultimately went on to win with her signature dish, lobster Newberg.