The Real Reason Alex Guarnaschelli Initially Didn't Like Bobby Flay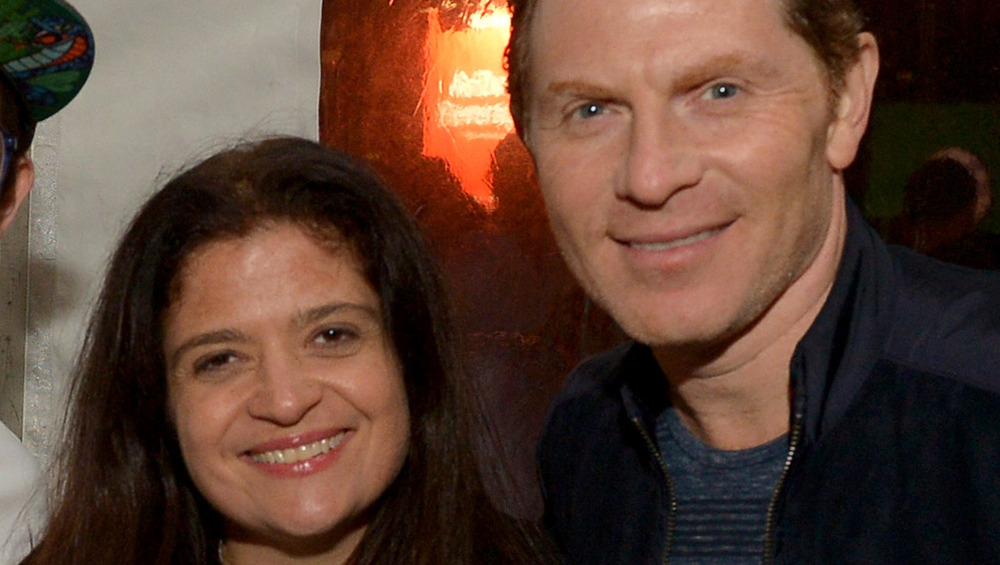 Gustavo Caballero/Getty Images
We all know someone that seems to be good at everything, and in the culinary world, that person is Bobby Flay. The celebrity chef boasts an annoyingly long list of accomplishments that not only includes a number of successful restaurants, but also several television shows — one of which has won him an Emmy Award — and even a star on the Hollywood Walk of Fame (via Food Network).
If the thought of 56-year-old Flay makes your blood boil a bit, don't worry, you're in good company. A lengthy list of people have come out in opposition of the New York-native over the years, including Gordon Ramsay and Iron Chef Masaharu Morimoto. However, it's important to note that a few of Flay's haters have flipped the script on their opinion of him, namely Alex Guarnaschelli. Per People, the Chopped judge now considers Flay to be "amazing" and one of her "closest friends," though those weren't always her sentiments. So why did Guarnaschelli harbor some ill-feelings toward Flay several years back? It seems that the green-eyed monster was the one to be blamed.
Jealousy got the best of Guarnaschelli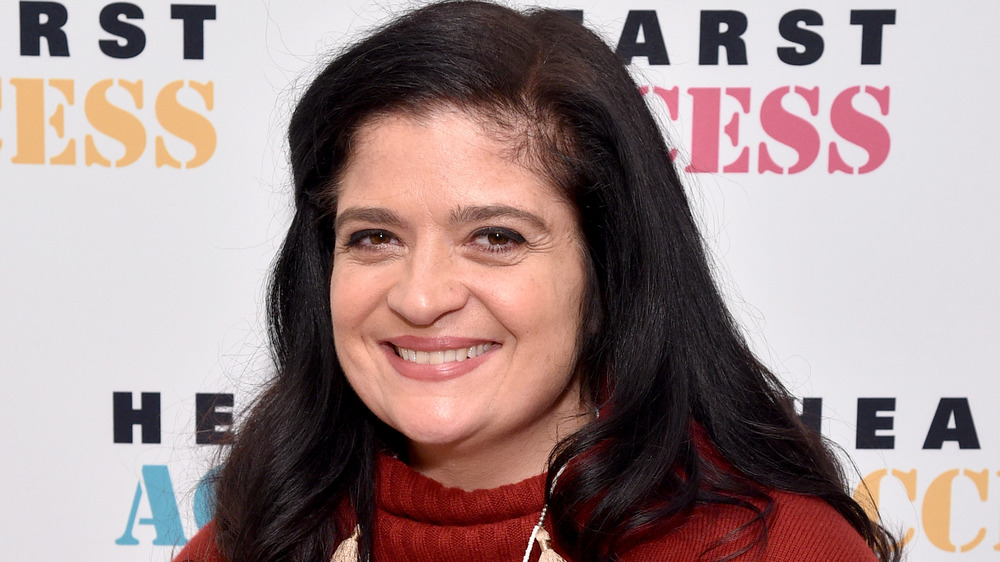 Bryan Bedder/Getty Images
These days, Guarnaschelli is a familiar figure on the Food Network, but before cementing her own stardom on the television channel, she told People that she was tuned into Flay "because he was on all the time," which was when her dislike for the celebrity chef was born. "I was like, 'I don't like that guy. That guy thinks he's so cool with his grill and spatula,'" Guarnaschelli revealed back in 2018, though she later found out that she "couldn't have been more wrong."
Additionally, Guarnaschelli admitted to People that her dislike for her fellow Iron Chef — who, according to IMDb, was an executive producer for her show Alex's Day Off back in 2010 — was "probably just jealousy." The 49-year-old Guarnaschelli even revealed the key piece of advice Flay gave her upon entering into the Food Network world: "Make sure you like what you're wearing and make sure you're comfortable," he shared.
Guarnaschelli and Flay are great friends
Despite Guarnaschelli's initial disdain for Flay, along with her quest to find somebody to beat him, the chefs now have a great friendship. According to Closer Weekly, Flay was nothing but supportive of his pal upon her big Next Iron Chef: Redemption win back in 2012, which earned her the title of Iron Chef (via Eater). "Bobby Flay came up to me and said, 'The best thing about this moment is how much you deserve it,'" she told the publication in 2018.
Flay and Guarnaschelli's friendship was on display more recently on Guarnaschelli's Instagram page — on December 5, 2020, to be exact — when she shared a snap of the two of them that she noted could "describe a whole friendship." Flay made another appearance on her page five days later, when Guarnaschelli dedicated a post to him for his birthday on December 10. "Happy Birthday @bobbyflay! You're the best," she wrote in the caption. How sweet!