Taco Bell Is Giving Away Free Tacos For This Surprisingly Celestial Reason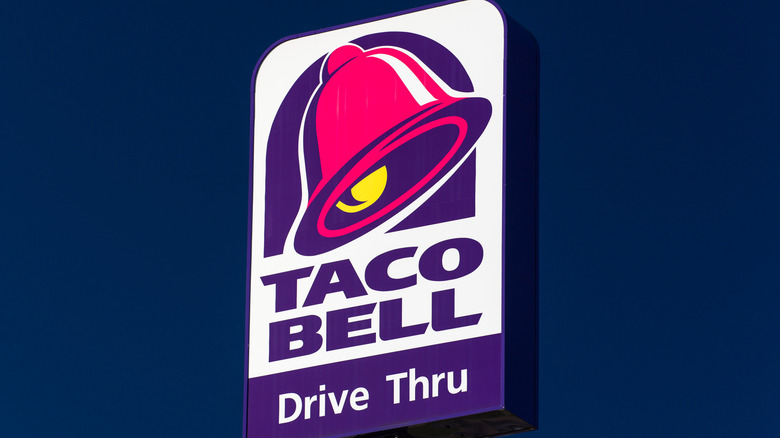 Shutterstock
On May 4 — just one day before the margs-and-taco feast day known as Cinco De Mayo — Taco Bell gives us another reason to celebrate. That night, the moon will be shaped like a taco according to a team of astronomers (or, more likely just PR people) hired by the national restaurant chain. In a clever marketing spin, they've dubbed this new lunar phase "Taco Moon" (though Moon Giant says it's really just a Waning Crescent phase, something we see every lunar cycle).
While Taco Bell admitted in a recent press release (via PR Newswire) that the chain "does not claim to own copyrights to a lunar phase of the moon," nevertheless they say they stand behind the idea that it really will look like a taco, and they're darn well going to celebrate that rare cosmic event. The celebration naturally includes free food and other deals, which should draw no objections.
Here's how to get your free taco on May 4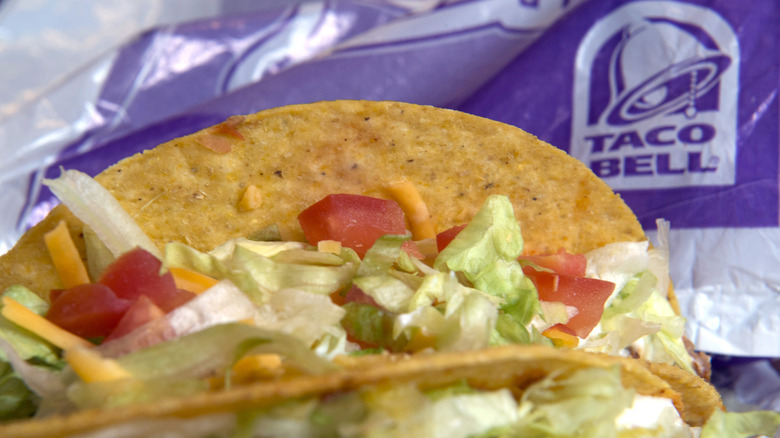 Bloomberg/Getty Images
On May 4, taco lovers will be able to snag a free Crunchy Taco — but just like the moon, Taco Bell's deal will only be in full view at night, specifically between the hours of 8 p.m. and 11:59 p.m. local time. Simply order in-store at participating locations, or through the app or online. But note, the deal is for one free taco, and since most people with a pulse can't stop at just one, Taco Bell also has a few other specials running in this promotion.
According to the press release (via PR Newswire), on May 4 and May 5, you can also order a $5 Build-Your-Own Cravings Box complete with one Crunchy Taco, one Soft Taco, one Doritos Locos Taco, one Spicy Potato Soft Taco, and a Medium fountain drink ... or opt for a $15 Build Your Own Taco Party Pack with three Crunchy Tacos, three Soft Tacos, three Doritos Locos Tacos, and three Spicy Potato Soft Tacos (with no drink). Bonus for Taco Bell Rewards members: If you order either of these package options on May 4 or 5, through the app or while in-store/in the drive-thru, you'll earn an extra 150 reward points. Considering that you only need 250 points to earn a free menu item, you're more than halfway to another complimentary taco! 
There's no word yet on whether Taco Bell plans to repeat the promo when the next "Taco Moon" rolls around in June, but even if this is only a once-in-a-blue-moon deal, we'll take it.