Chick-Fil-A Employees Are Relating To This Hilarious BINGO Card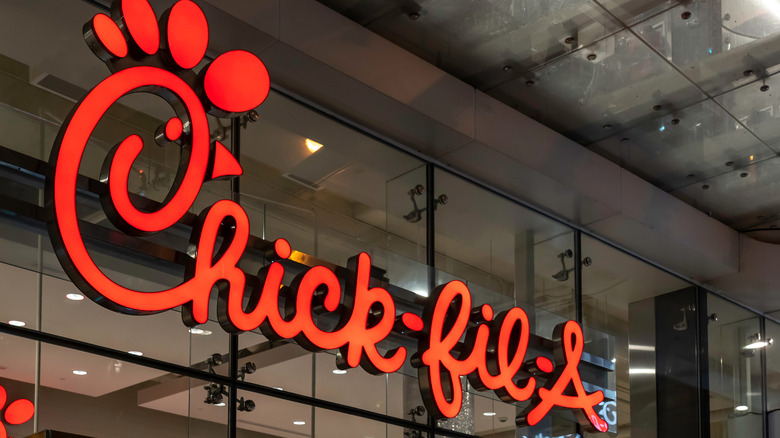 Shutterstock
For many customers, Chick-fil-A is the holy grail of all things delicious. The fast food chain specializes in chicken-based items like their nuggets, original chicken sandwich, chicken biscuit, and grilled chicken cool wrap. But, they're also just as well known for their sweet yet tart lemonade, waffle fries, and signature Chick-fil-A sauce. All of this is to say, you'd be foolish to hit up your local Chick-fil-A and not expect to be stuck in a drive-thru line snaked around the parking lot, especially during a lunch or dinner rush.
Which leads us to the literal angels that work at the establishment. Working at a restaurant, let alone a mega popular chain like Chick-fil-A, is hard work. There's an outside crew responsible for navigating and organizing the drive-thru setup and then the inside crew, speeding around the back of the house as fast as possible to secure both in-house and delivery orders.
This work culture has resulted in a hilarious Chick-fil-A bingo card that has since gone viral on Reddit. Honestly, it just makes us appreciate fast food employees so much more.
The bingo card is filled with employee stories, and they are wild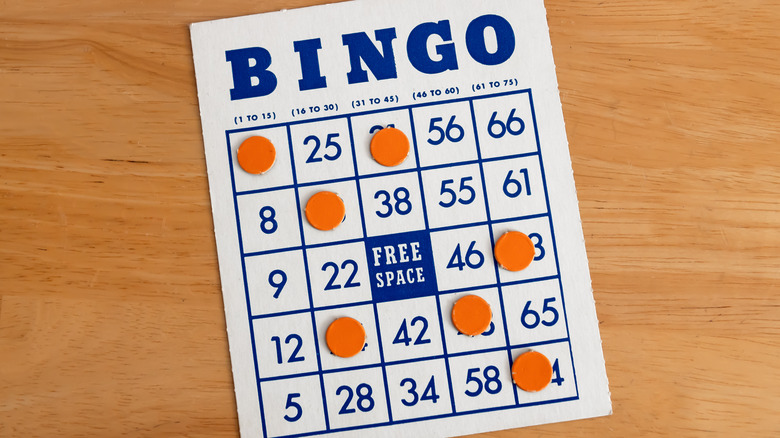 Shutterstock
Shared by Reddit user what-no-, the viral bingo card post was a lighthearted attempt to unite past and present Chick-fil-A employees together to reminisce on all the crazy things they have heard and seen during their shifts. And the rest of us get to sit back and enjoy this internal info. The card is filled with laugh-out-loud tidbits like "stepped on a sauce packet," "watched a car accident happen in the DT," "dropped a full 12 quart of lemonade while making it," and "mispronounced a guest name wrong in front of the guest."
The bingo card also highlights the most popular loony customer questions — apparently asking for McDonald's spicy nuggets at Chick-fil-A is a common occurrence? Additional stories were fired off in the comments. One person said they were once asked if it was possible to buy a whole roasted chicken (um, what?!) whereas another said a customer had the audacity to try to order a hamburger.
This Chick-fil-A bingo card is truly wild, and we can only hope it becomes a trend for other fast food chains because we can't stop laughing.