How Rich Is The P.F. Chang's CEO And What's The Average Pay Of Its Employees?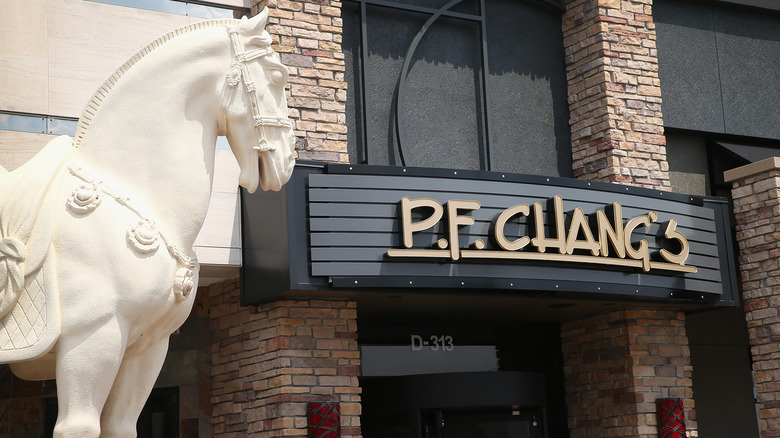 Scott Olson/Getty Images
It's Friday night after a long week at work and the last thing you want to do is spend hours in the kitchen. A better plan? Chinese food. Sure, you could order takeout from your local Chinese restaurant, but if you want something a little nicer — and a night out of the house — P.F. Chang's will likely satisfy that craving. 
The national chain currently has more than 210 locations across the United State, according to P.F. Chang's' website. Aside from the horse statue that sits outside many of its restaurants, P.F. Chang's is famous for its delicious cuisine, notably the chicken lettuce wraps (a must-try appetizer), the endless amount of sushi options, the Mongolian beef, and, of course, its ever-popular sesame chicken.
While you may be familiar with the P.F. Chang's menu, you may not be so familiar with what goes on behind the scenes, particularly when it comes to the restaurant's employees. For instance, how much does P.F. Chang's CEO make? And what do its hourly employees make?
P.F. Chang's pays its employees comparable to other restaurants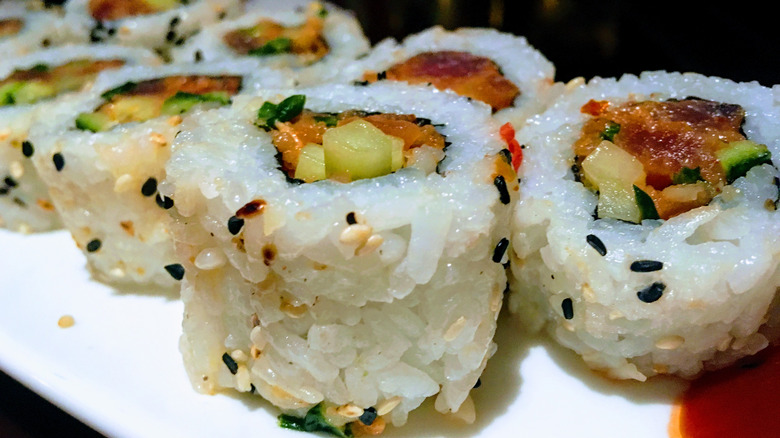 Shutterstock
P.F. Chang's previous CEO (and current Non-Executive Chairman) Richard Federico — who has been with the company since 1996 — is worth about $4.64 million, according to Wall Mine. However, the site reports that he made just $130,000 per year. While that is not a lot compared to other CEOs, it's significantly greater than other P.F. Chang's employees. Based on job search engine Indeed's data, the average salary of a P.F. Chang's employee ranges from $16,000 for a dishwasher to $30,000 for a food runner. The average hourly rate is $11.30, which Indeed says is on par with similar restaurant chains.
In 2019, the chain appointed a new CEO, Damola Adamolekun (via LinkedIn). Little is known about Adamolekun's pay, but the new CEO has an Ivy League education (Brown and Harvard Business School, according to his Investment Conference 2019 bio), an investment banking background that includes a stint at Goldman Sachs, and at one point served on the Board of Directors for listed company International Tower Hill Mines. With such an impressive resume, we can't imagine that his compensation package will be too shabby.
"It's a good place to work if you're looking for a second job or you're in school full time," one current employee wrote on Indeed. Others have added that employees often get free or at least discounted meals, which certainly contributes to the perks of working at P.F. Chang's.