The Entirely Vegan Menu Served At Ellen DeGeneres' Wedding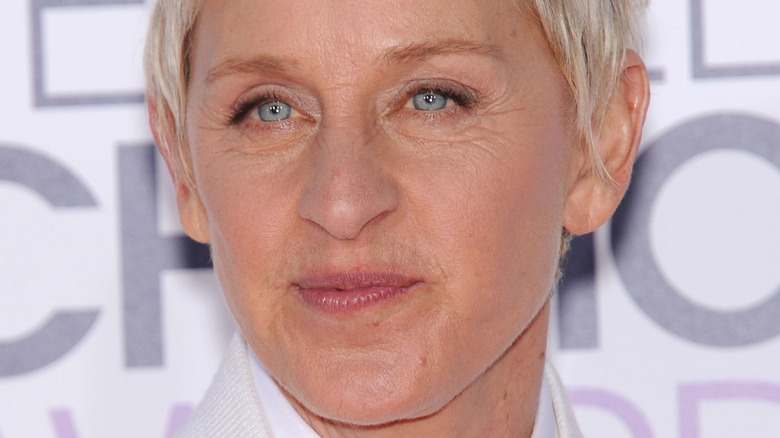 Shutterstock
There are a lot of factors to consider when planning a wedding: the music, the seating chart, the open bar situation, and perhaps most importantly for your guests, the food. Will you have a sit-down, covered-dish meal or is a buffet more your style? Will you offer a range of options for your attendees or are you feeling a more limited menu? You have to think about a lot of things when it comes to choosing your food for the night, from budget to personal preferences to diets.
Speaking of diets, that was one of the main things that Ellen DeGeneres took into account when planning her wedding to Portia de Rossi in 2008. Both the TV host and her actress wife have been vegans for years, refusing to eat animal products for both health and ethical reasons (via Oprah.com). So it should come as no surprise that instead of merely offering a vegan or vegetarian dish to their wedding guests, the couple served an entirely vegan menu.
Everything from the appetizers to the cake was vegan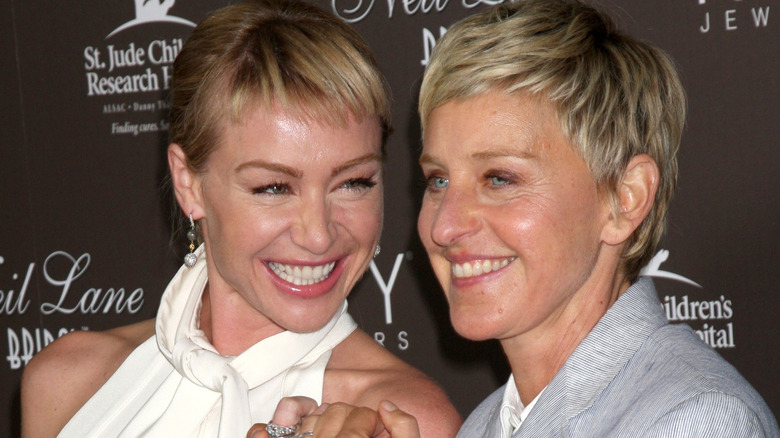 Shutterstock
When Ellen DeGeneres and Portia de Rossi tied the knot at their LA backyard wedding, their 19 guests were treated to a variety of delicious dishes — all of which were 100% vegan. According to Love At First Bite, there was nothing served at the duo's wedding that contained dairy, meat, or any type of animal product (not even a drop of honey!).
The appetizers included veggie spring rolls and vegan "beef" sliders, all prepared by Ellen's personal chef, David Silberkleit (via People). Even the wedding cake was vegan — they dug into a towering vegan red velvet cake from L.A. bakery Sweet Lady Jane after saying, "I do."
Ellen and Portia aren't the only famous vegans who celebrated their nuptials free of animal products. PETA U.K. reports that Chelsea Clinton, Alicia Silverstone, Casey Affleck, and Emily Deschanel all had vegan menus at their wedding receptions as well.