This Is The One Recipe Bobby Flay Has Trouble Making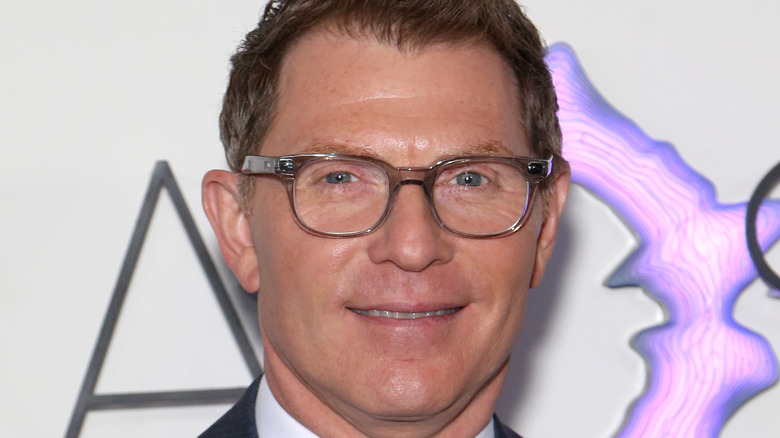 Gabe Ginsberg/Getty Images
Bobby Flay may not be the most likable chef out there, but even his haters have to admit that the man certainly knows how to cook. Through his illustrious culinary career that began with formal training at the French Culinary Institute and eventually led to his numerous restaurants, cookbooks, and television shows (via Bobby Flay), the 56-year-old has proved that he can whip up unique burgers, delicious steaks, and a number of the staple meals found in his signature southwestern cuisine.
Flay even seems to be a master of the dishes that aren't in his typical wheelhouse, an ability that he's shown off time and time again on his long-running Food Network program "Beat Bobby Flay," which involves him going head-to-head against another skilled chef to make the signature dish of their choosing, as a duo of guest judges attempt to distract him and the clock quickly ticks down. Despite all of these obstacles, Showbiz Cheat Sheet says that the New York native boasts an impressive 66% win percentage over the program's 28 seasons, which brings up an important question: Is there anything that the celebrity chef can't make? His pal Giada De Laurentiis claims that pasta and desserts are his two weakest areas in the culinary field. Flay himself recognizes one of those as an area where he could use some improvement.
Bobby Flay has trouble with this particular type of cake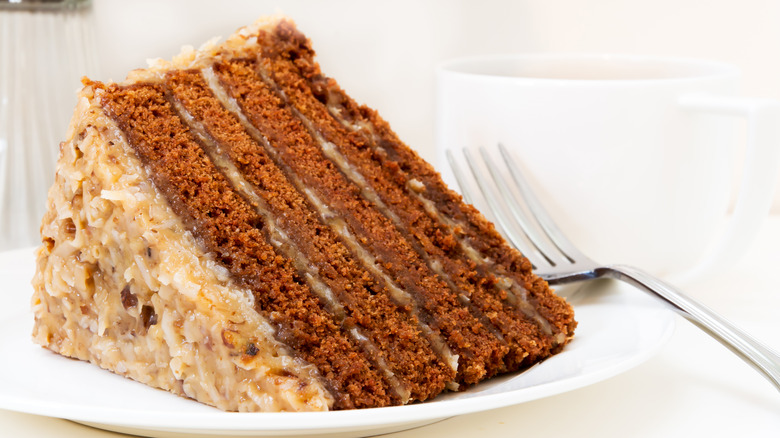 Shutterstock
Believe it or not, Flay does have an Achilles heel, and it comes in the form of a baked good. "Anything with flour, butter, sugar, and eggs," the self-proclaimed "impatient pastry chef" admitted to Delish, when asked about the dish that he's most nervous to cook.
More specifically, Flay has trouble perfecting a German chocolate cake, which, despite involving some of his favorite flavors, he still ended up failing at during an episode of his former Food Network program "Throwdown! With Bobby Flay" — a defeat that apparently still haunts him to this day. "The person I went up against made this just spectacular gorgeous wedding cake. Mine was, uh, very country-style," he recalled (via Delish).
It doesn't seem to be the flavor of the dessert that he has trouble with, as Flay claims that his final product from the episode tasted good, and he's even shared a recipe for a German chocolate cake with coconut-pecan cajeta frosting with Food Network. However, when it comes to executing the delectable treat, the chef falls a bit short. "I always have a hard time getting the layers right, like what they look like," he explained to Delish. "You can always tell my cake is homemade. It's very rustic." Perhaps Flay's shortcomings in the pastry field help explain why he keeps a slab of frozen birthday cake in his freezer.