This Is One Of Curtis Stone's Earliest Kitchen Memories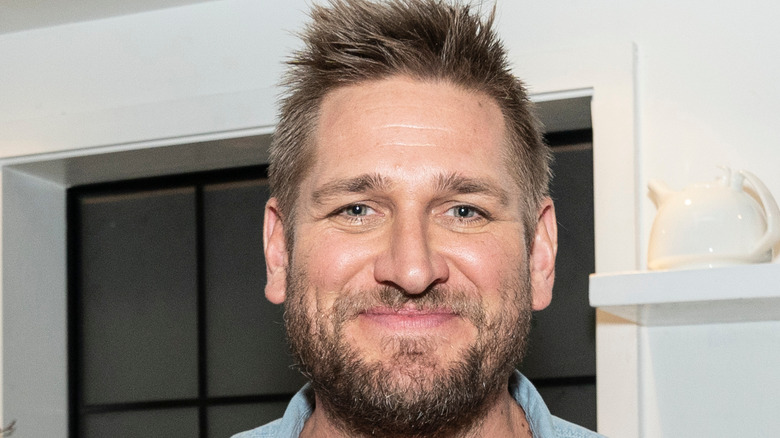 Shutterstock
For a lot of chefs, their first kitchen experience was at the knee of a mother, or a grandmother, helping them to cook. New York restaurateur and chef Esther Choi drew so much inspiration from her family's matriarch Jungok Yoo that she named her Lower East Side gastropub Ms. Yoo in honor of her (via Food & Wine). San Francisco chef David Golovin opened Dear Inga in 2019, naming his new restaurant after his grandmother Inge (via Eater), wanting a name that would convey "warmth, caring, hospitality."
The same can be said of Curtis Stone, the L.A. chef transplanted from Australia who has opened two restaurants in his adopted city: Maude, named after his father's mother (via Curtis Stone's website); and Gwen, in tribute to his mother's mom, per Gwen's website. Stone likes naming restaurants after women so much, he chose to brand his Dallas eatery "Georgie" after picking it from a list of names starting with "G," according to Eater.
For some, the naming-your-restaurant-after-grandma trend has gone too far. Restaurant consultant Aaron Allen told Eater, "If you can't figure out something better than your grandmother's name, maybe you're in the wrong business." But, in Stone's case, naming his first spot Maude seems appropriate. After all, Maude gave Stone one of his earliest kitchen memories.
Curtis Stone thanks his grandmother for his sweet tooth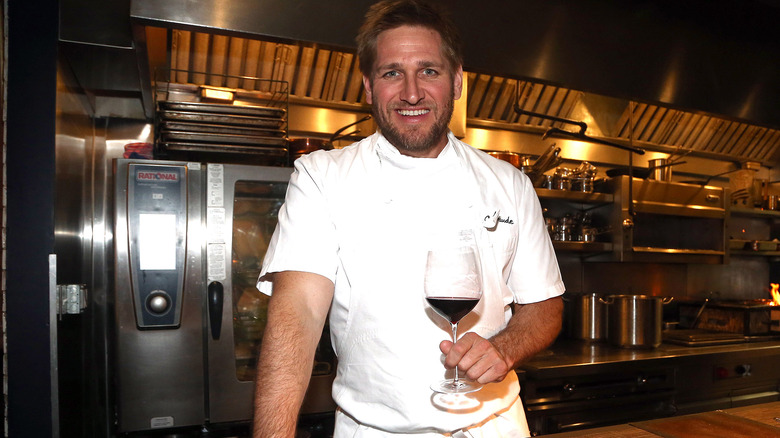 Tommaso Boddi/Getty Images
While some chefs tend to focus on the savory end of the food spectrum, Curtis Stone is also highly proficient at baking and is something of a dessert expert. "I've worked in pastry stations a lot. I have a crazy sweet tooth, so I'm really in tune with what's good and what's not," Stone told Mashed in an exclusive interview about the current Fox TV show "Crime Scene Kitchen." The show's producers apparently agreed, as they hired Stone to be one of the judges.
Stone might want to dedicate his appearance on the show to Maude as she got him started on that sweet tooth. "I love everything chocolate," the chef told FoodSided. "One of my first memories in the kitchen is making fudge with my gran, Maude. It resonated so much that I named my first restaurant after her." Even to this day, Stone still feels his paternal grandmother's sweet influence. For a recent Mother's Day, he shared a pudding cake recipe with Rachael Ray magazine that was inspired by his grandmother's English steamed puddings.
"If I could share a meal with anyone, I think it would be my Granny Maude," Stone also told Bravo, adding that his grandmother died unexpectedly and he never got a chance to say a proper goodbye to her. "I'd just love to sit down with her. She was a real worrier and I'd love to tell her how everything worked out!"