Everything You Need To Know About Crime Scene Kitchen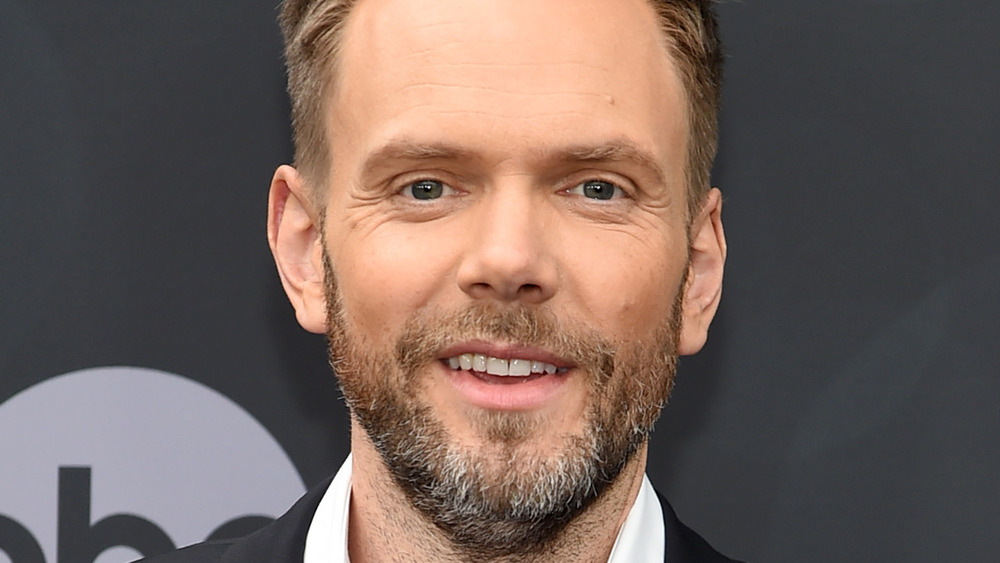 Jamie Mccarthy/Getty Images
In a new show hosted by The Happytime Murders alum, Joel McHale, Fox is trying to combine the magic of Sherlock Holmes with the irresistible draw of Chopped. Or something like that. Fox's Rob Wade assured us in a statement (via Deadline) that the up-and-coming "Crime Scene Kitchen" will be "unlike any cooking show out there." And really, we don't doubt it. McHale will be joined by Michelin-starred chef, Curtis Stone and the so-called, "Beyonce Of Cakes," Yolanda Gampp, who will judge contestants' final creations. And, if contestants are nervous about participating in a whodunnit-food-show-hybrid, at least there's a $100,000 prize to look forward to if they come out on top.
"Perfect. I just bought a new fork," McHale tweeted when Deadline announced the show on social media. "Death by cake!" tweeted an excited, future viewer. No need to get too squeamish. In all truthfulness, the show won't be as harrowing as all that. As per Rob Wade, "It's a truly original format with amazing baking creations, a brilliant play-along guessing game for the whole family ... Just don't watch it if you're feeling hungry."
Here's how Crime Scene Kitchen will actually work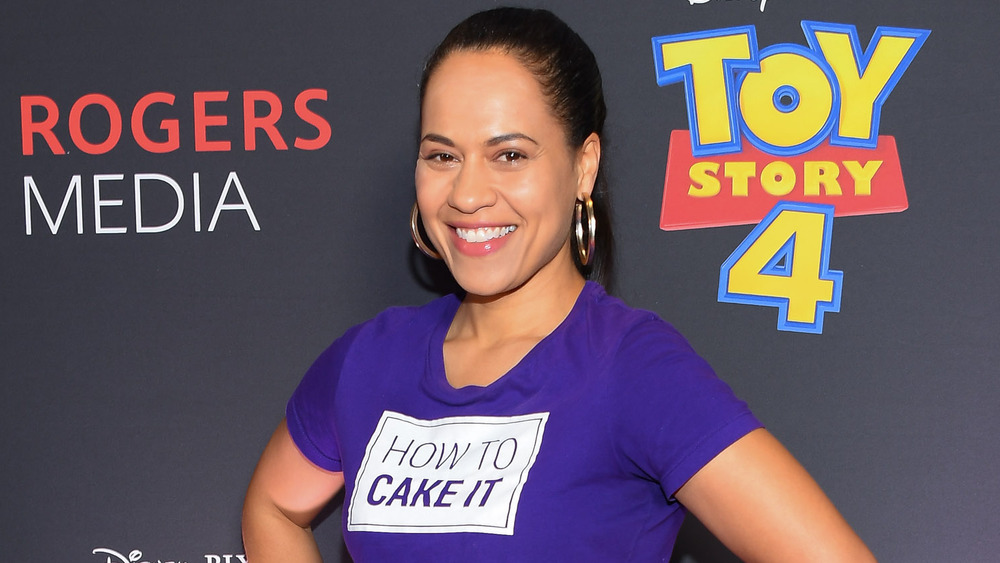 Gp Images/Getty Images
If you tune in to watch Crime Scene Kitchen (which premiers May 26, 2021), you'll follow two-person baking teams who will compete to make the best dessert ... with a twist. Before teams make the dessert, they must figure out what dessert to bake by putting together clues to be found in their kitchen spaces. McHale says (via Variety) that he's "deeply excited" about the show. "Hosting a show where bakers try to figure out and then duplicate a dessert from just crumbs, crusty whisks, and a soiled electric mixer seems like a lot of fun and reminds me of college." To spice things up a notch more, McHale will wear a leather apron. Contestants entries will be judged on how close they come to the dessert intended, and, of course, flavor. 
Will Crime Scene Kitchen be a hit? Glad you asked. The show's executive producers (Conrad Green, Allison Grodner, Rich Meehan, and McHale) certainly look promising. Conrad Green, for example, has executive-produced Dancing with the Stars (via Rotten Tomatoes). And Allison Grodner, according to IMDB, has executive-produced Big Brother.