Wendy's New Ghost Pepper Ranch Sauce Is Hotter Than Ever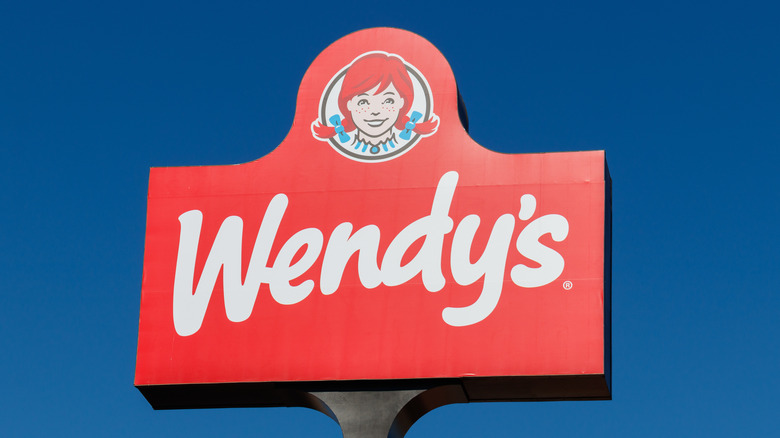 Shutterstock
How well can you handle spicy food? It turns out, there's a scientific reason for why some people love spicy food and others hate it. If you're one of those people who can't get enough of chili peppers and spicy chicken sandwiches or nuggets from your favorite fast food chain, then this newest menu item from Wendy's is going to be the next big thing.
Mark your calendars for July 12 because that's when Wendy's is releasing Ghost Pepper Ranch dipping sauce, according to Thrillist. Though ketchup is a classic, this sauce is sure to bring an extra kick to your fries or really take the heat to the next level when it's paired with spicy chicken nuggets. We've seen interesting spice combos before with Wendy's Jalapeño Chicken Popper sandwich featuring spicy cream cheese or its newly announced Spicy Black Bean Burger, so we can't wait to try out this dipping sauce.
Just how spicy is the Ghost Pepper Ranch sauce?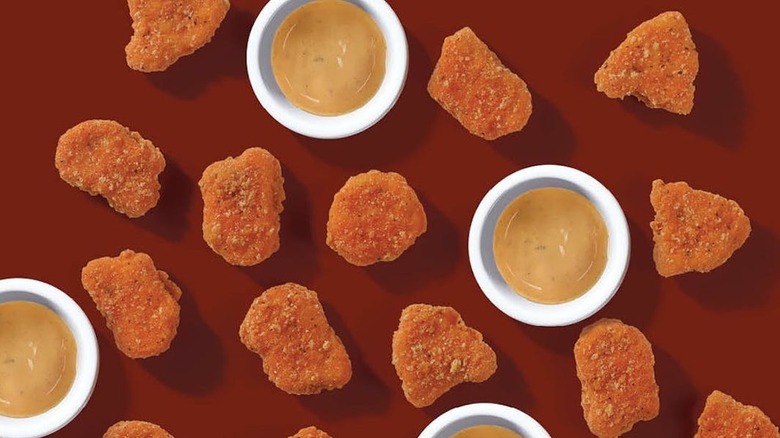 Wendy's
We've compared the heat from ghost peppers to how hot jalapeños are. According to Pepper Scale, ghost peppers deliver about 170 times the heat that jalapeños do. Even though they might be incredibly spicy, ghost peppers are perfectly safe to eat. But for anyone who might be thinking of trying Wendy's Ghost Pepper Ranch sauce for the first time, what should you expect?
According to Fast Food Post, this ranch sauce is an eight out of 10 on Wendy's own heat scale. Elite Daily reported that a Wendy's spokesperson said that the Ghost Pepper Ranch sauce is a "fiery sauce that's sure to set your tastebuds ablaze," especially if you decide to dip Wendy's Spicy Chicken Nuggets in the sauce. However, Elite Daily also says that ranch is generally a more cooling flavor since it has buttermilk, so this will level out the ghost pepper just a bit.
All that being said, Ghost Pepper Ranch isn't for the faint of heart. For anyone who loves turning up the heat and eating as much spicy food as possible, this should definitely go on the list of fast food items to try.