What Robert Irvine Wishes Restaurant Owners Would Do On Restaurant: Impossible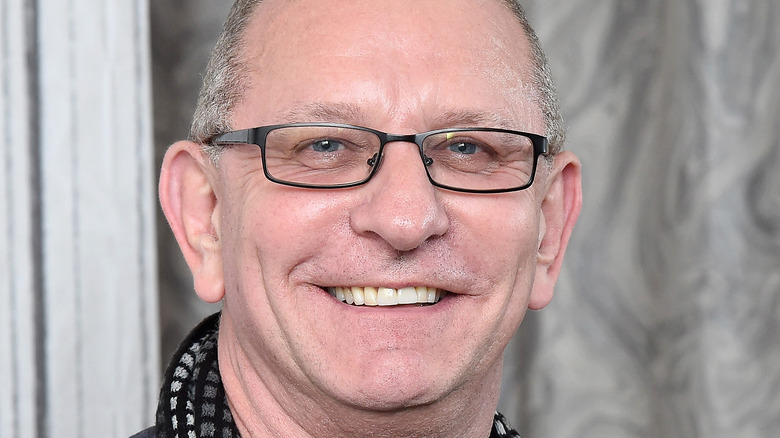 Gary Gershoff/Getty Images
Robert Irvine wasn't the first to air a TV show where a famous chef swoops in to rescue a failing restaurant. Gordon Ramsay debuted "Kitchen Nightmares" in 2007, according to IMDb, while the same website puts the first episode of Irvine's "Restaurant: Impossible" in 2011. But Irvine claimed July 7 on Twitter that his reality show is more real and he actually came up with the concept before similar shows started. (As reported in The New York Times, Irvine has been known to pad his résumé more than a little bit, so we'll take his "I thought of it first!" claim with a little salt.)
Irvine gave the inside scoop on "Restaurant: Impossible" in a short Q&A video Food Network posted on Twitter. "Well, it was actually written by me, based on real life," he said at the start of the video, and developed — on paper, at least — even before his "Dinner: Impossible," which premiered in 2007, per that show's IMDb page. "It sat there in the wings," Irvine added. "It had been my baby for years."
Looking back over the past 10 years of "Restaurant: Impossible," Irvine remembered a lot of literal pushback from the restaurant owners he tried to help. He was punched and kicked, and he had a door slammed in his face once. "I get the frustrations," Irvine said in the video, but these episodes might have gone more smoothly if the owners would have done just one thing after he showed up.
Robert Irvine wishes owners on 'Restaurant: Impossible' would 'trust the process'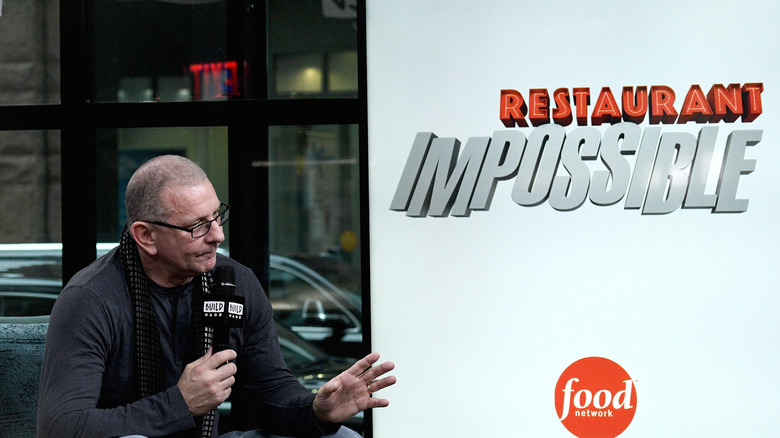 Gary Gershoff/Getty Images
In a video posted to Twitter to acknowledge the 10-year mark of Robert Irvine's "Restaurant: Impossible," Food Network asked Irvine what he wished restaurant owners knew when he first arrived to rescue their failing operation. "Sometimes, I wish the owners would just trust the process," Irvine said. Whenever he enters a restaurant at the start of each episode, he doesn't know anything about the place. He and his team have 48 hours to renovate the space and the menu, so time is of the essence. "Just tell me the truth, instead of letting me dig for the truth," Irvine said.
If restaurant owners trusted the process, that would drain the TV show of a lot of its drama. Then again, Irvine has helped more than 200 restaurants over the past 10 years, so maybe owners should listen when he offers advice. He had some words of wisdom for restaurants now that the U.S. is emerging from the COVID-19 pandemic. "We haven't been in restaurants for 14 months, and now all of a sudden the floodgates are going to open," he said. "You better be ready: new paint, new paper, new menus, making the place look great, and keeping it safe."