How Robert Irvine Really Felt Filming His First Episode Of Restaurant: Impossible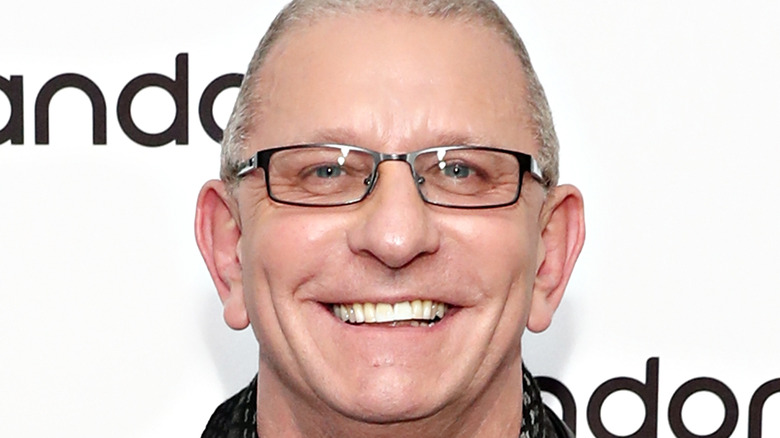 Cindy Ord/Getty Images
The Food Network recently shared a video about how the show Restaurant: Impossible first started. In the clip, Robert Irvine sits down with his wife Gail Kim, as they rewatch the series debut and provide commentary about the experience. "It's been more than a decade since @RobertIrvine filmed his first-ever #RestaurantImpossible episode, and now he and his wife are looking back on that fateful mission...and enjoying a few laughs in the process" the network stated (via Twitter).
For those that need a refresher, in 2011, the restaurant rescuer first began his series of impossible missions at Villari's Milmarian Bar & Restaurant in Palmyra, New Jersey (via The Philadelphia Inquirer). As Irvine rewatched the footage he said, "I was scared to death. ...we didn't know what the show was." Kim was also quick to notice, the first show pulled no punches. She asked, "Is the sledgehammer coming out episode one?" Clearly, Irvine didn't waste any time on niceties when there was work to do and they were on a tight deadline. But while there was tough love, there were also quite a lot of learning opportunities in this inaugural restaurant save.
Robert Irvine and wife Gail Kim still remember that first show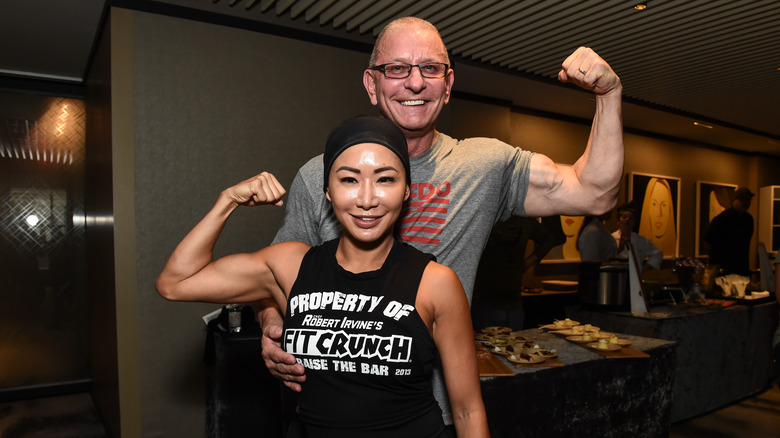 Daniel Zuchnik/Getty Images
Sharing insight on one particular mistake, it's clear the decorating team didn't wait for the paint to dry in the lobby (via Twitter). Irvine shouted while rewatching the episode, "That's what I'm talking about!" The chef is referring to white paint on a chair plastering across a server's formerly black slacks. "And it was a girl with a purple, long purple dress on, she stood up and she looked like a purple zebra," Irvine said. "We had to buy her a new dress." The food celeb also revealed part of the restaurant team quit mid-show. "Christine quite that night," he explained. "She actually walked out in the middle."
While the show became a success, unfortunately the restaurant itself didn't. "We kept the new menu and the new identity for about 60 days," said Owner of Villari's in Palmyra, Philip Villari, to the New York Times. Foodie fans have since followed up to verify that the Milmarian is now closed, although a different bar was operating in the same space as of 2014 (via Food Network Gossip). As a reflection on the show's progression, Kim asked Irvine how his approach has changed. "When we first started it was about food and it was about the place itself," he admitted. Irvine said that now it's important to him to heavily invest in the people and relationships involved in his projects.