How Bobby Flay And His Cat Nacho Are Helping Out During National Adoption Week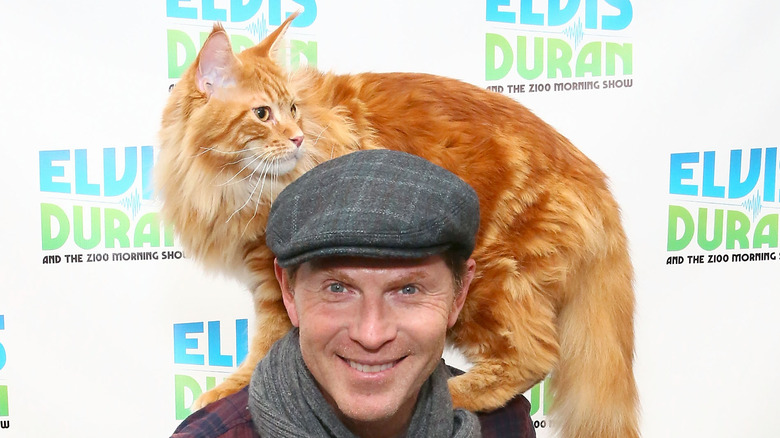 Astrid Stawiarz/Getty Images
Bobby Flay has a special spot in his heart for cats, as evidenced by the unique relationship with his furry friends Stella and Nacho — their deep bond even led him to start the cat food company Made by Nacho. "While many know I am passionate about cooking, I am equally as passionate about the cats in my life ... While I influence the recipes, Nacho does the hard work of creating the menu and paw-selecting every ingredient," Flay said about the food brand (via Food Network). His company is dedicated to creating delicious, nutritious, and sustainable meals to keep cats happy and healthy, promising that they are "all about quality, and all about cats!" according to the official website.
Now, Bobby Flay and Nacho are helping out pets again, raising the profile of National Adoption Week, July 19-25. According to the ASPCA, an average of 6.5 million animals enter shelters every year and are in need loving homes, and this week is a push to find happy endings for many of the dogs and cats. To help with the cause, PetSmart Charities announced in a press release that it is teaming up with Made by Nacho to host adoption events at the chain's stores across the US and Puerto Rico during National Adoption Week.
Bobby Flay and Nacho lend a helping hand (and paw)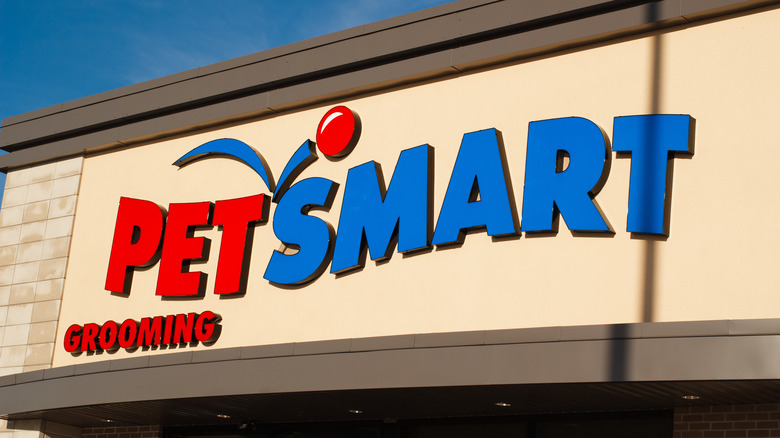 Shutterstock
"As a cat parent of two, my relationship with Nacho and Stella is incredibly important to me; while many know my passion for cooking, my cats are my family," Flay is quoted as saying in the release. "As founder of Made by Nacho, it is Nacho's hope that all cats have the loving home they deserve. Made by Nacho is excited to partner with PetSmart Charities, to help raise awareness for all pets in need."
Thousands of cats, dogs, and other small animals from humane societies, SCPAs, and pet rescues will be up for adoption. Every adoption also comes with a free kit that includes pet essentials (valued at $450 for dogs, $300 for cats), as well as a voucher for a free bag of pet food. Coupons for Made by Nacho foods will be available as well, while supplies last. The company will also donate $1 per cat adoption to PetSmart Charities, up to $5,000. 
And, cat adopters in particular will get an invite for a special virtual "Cat Chat" with Flay and Nacho on August 24. 
If you're looking to rescue a new furry friend, National Adoption Week could be the perfect way to meet your pet. Says Aimee Gilbreath, president of PetSmart Charities, in the press release, "By adopting a pet through National Adoption Week, not only can you help reduce the strain on shelters and rescue a pet in need, but you'll also benefit from the support and unconditional love that they provide."