Del Taco's New Breakfast Options Are Perfect For Cheese Lovers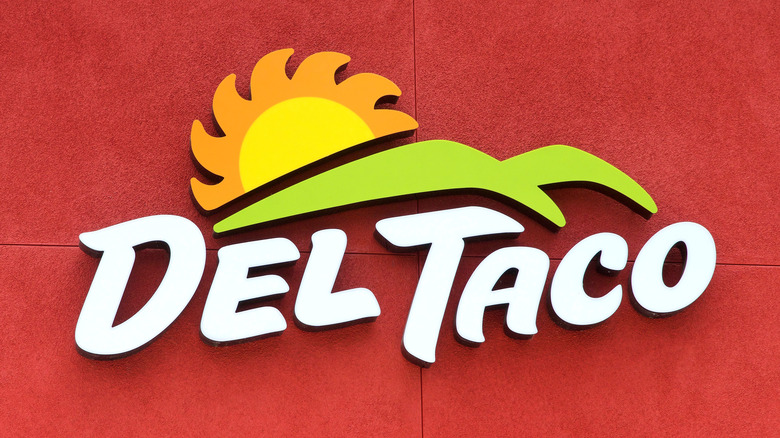 Shutterstock
Breakfast is commonly known as the most important meal of the day, but often, we're rushing out the door before we can whip up anything real. While there are plenty of breakfast recipes that are perfect for busy mornings, sometimes, it's just easier to grab something to eat at a fast-food chain, aka breakfast on the go.
There's indeed one fast-food chain that many hungry customers say is the best for the first meal of the day, but Del Taco's new breakfast options might give it a new edge when it comes to go-to fast-food breakfasts — especially for those who love cheese.
Del Taco, which is always surprising us with delicious new menu items like its fun twist on the crispy chicken taco, has even more taco goodness in store. Del Taco recently announced that its restaurants will be adding three new Double Cheese Breakfast Tacos to their morning menu. While each taco will feature a different flavor combo, the common wow factor of all three will be the "double cheese."
What cheesy goodness can you look forward to?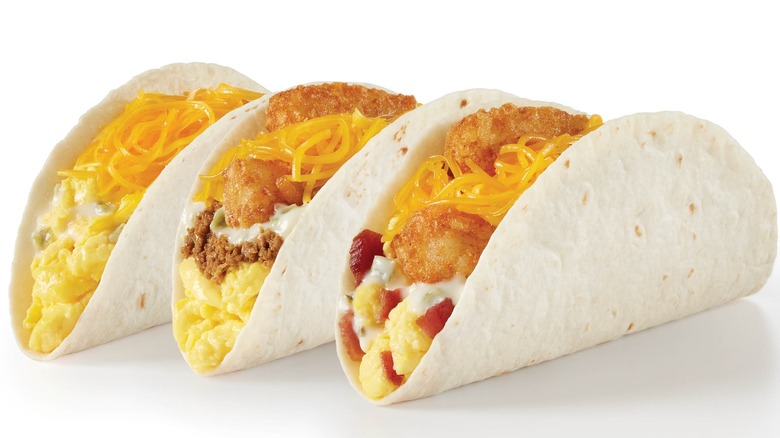 So what exactly does a Double Cheese Breakfast Taco include? Well, according to a press release from Del Taco, customers will be getting a helping of grated cheddar cheese and Del Taco's signature creamy Queso Blanco in each item — double the cheese.
The tacos all have different fillings besides all this cheesiness. There's one taco with just scrambled eggs and cheese, but if you want something with meat, there's two options for you: Hashbrowns & Beef and Hashbrowns & Bacon. Both hash-brown tacos also include scrambled eggs and the two types of cheese. These tacos are priced between $1 and $1.69, and the exact price will depend on which fillings you choose. Keep it simple and let the cheese shine in the Egg & Cheese taco, or add some meat for a classic breakfast combo.
Del Taco's press release says that these items will be available for purchase at locations that serve breakfast during their breakfast hours. No Del Taco near you? Don't worry, we've ranked other fast-food breakfast menus so you can find high-quality food and start your day off right.