Who Is Richer: Gordon Ramsay Or Guy Fieri?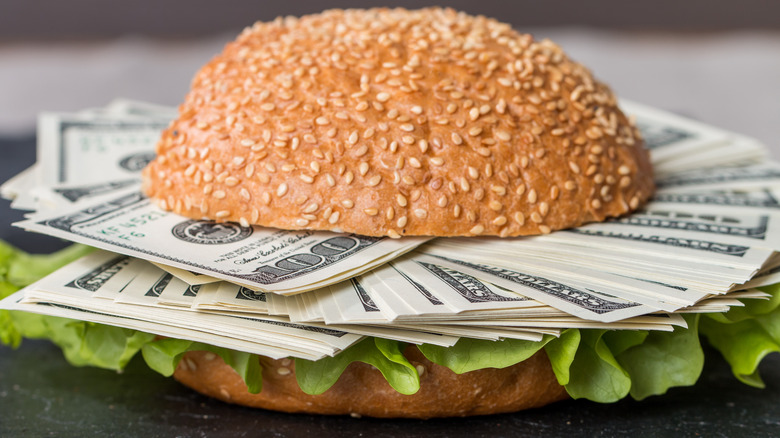 Shutterstock
Many people become chefs because they have a passion for food and cooking. It's a good thing they are passionate about food, as it's usually very difficult to get paid fairly as a chef (via Vice). However, in some rare cases, chefs can end up becoming celebrities and making a ton of money along the way. Such is the case with Gordon Ramsay and Guy Fieri.
Both celebrity chefs are household names, thanks to their bold personalities and popular shows. Ramsay's claims to fame include "MasterChef" and "Hell's Kitchen." Meanwhile "Diners, Drive-Ins and Dives" and "Guy's Grocery Games" have gained fame for Fieri. Both also own or have licensed their names to a number of restaurants around the world and have published several notable cookbooks. So between the two, who is richer? According to Wealthy Gorilla's ranking of the 20 richest celebrity chefs in the world, it's not really much of a competition.
Gordon Ramsay has a vast culinary empire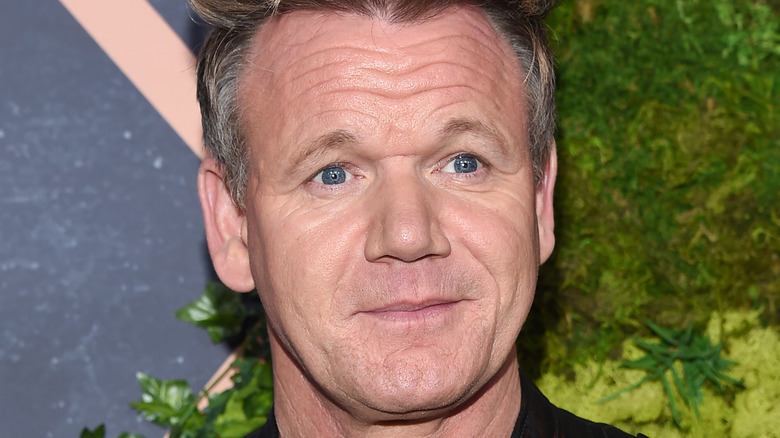 Shutterstock
According to Wealthy Gorilla, Gordon Ramsay has a net worth of $220 million, making him the third richest celebrity chef in the world. That's not really surprising for a celebrity chef with his presence, which includes 35 restaurants around the world, down from a total of 57 restaurants over the course of his long career (via Fine Dining Lovers). The first Scottish chef to win three Michelin stars, Ramsay has won 16 Michelin stars over the years (via Showbiz Cheat Sheet) and currently boasts seven (via Gordon Ramsay Restaurants website).
While his restaurant empire may be extensive and renowned, Ramsay is arguably more famous for his fiery temper and creative insults, which are often on display on his many television shows. According to Forbes, his shows provide around 75 hours of programming for Fox and $150 million a year in ad sales. Forbes also estimates that Ramsay makes around $20 million a year from his various television shows and notes that he earned around $70 million overall in 2020, making him the 19th on the list of the United States' top-earning celebrities.
Guy Fieri is TV's highest-paid chef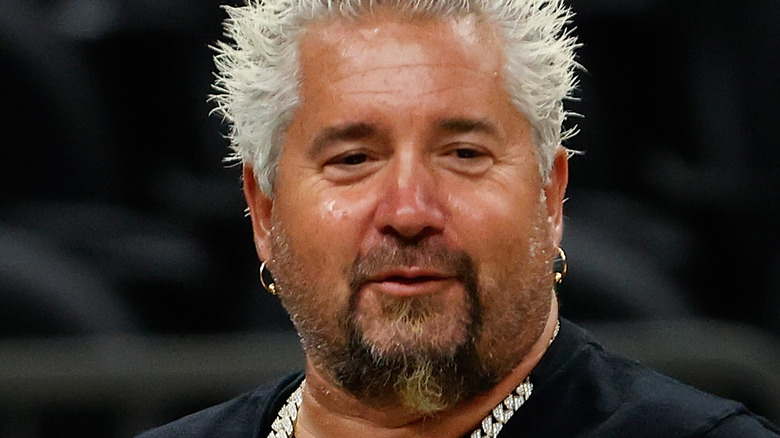 Christian Petersen/Getty Images
According to Wealthy Gorilla, Guy Fieri's net worth is approximately $20 million, making him the 20th richest celebrity chef on the planet. Fieri had his big break in 2006 when he won the second season of "Next Food Network Star" and got his own show. And the rest is history, with Fieri hosting more than a dozen shows on the Food Network and amassing a branded line of restaurants that includes 170 Flavortown ghost kitchens, sauces, merchandise, and books (via Celebrity Net Worth). He also owns a line of tequila with Sammy Hagar.
Celebrity Net Worth has a much higher figure for Fieri's net worth, which it lists as $40 million. This higher estimate factors in the three-year $80 million contract Guy Fieri signed with the Food Network in May 2021, making him the highest-paid chef on cable television. That's not bad for someone who only made $1,000 an episode on his first show, "Guy's Bit Bite" (via Twisted Food). The contract works out to over $26 million a year, which is slightly more than the $20 million a year that Gordon Ramsay gets from his shows. And while Guy Fieri doesn't have any Michelin stars, he does have one accolade that Gordon Ramsay doesn't yet have: a star on the Hollywood Walk of Fame.