Guy Fieri And Sammy Hagar Officially Teamed Up To Create A Tequila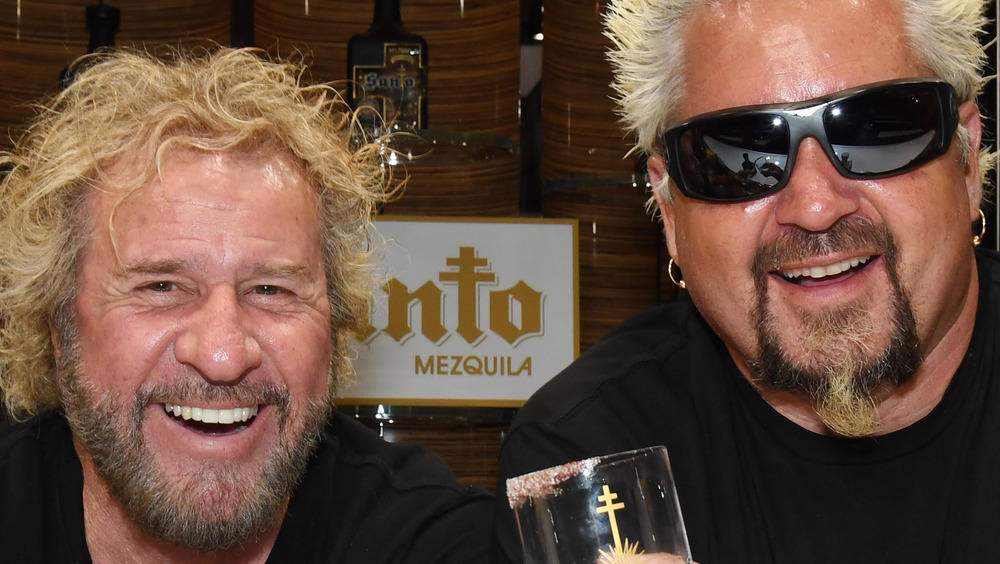 Ethan Miller/Getty Images
While former Van Halen frontman Sammy Hagar and TV host and restaurateur Guy Fieri might not seem like they have much in common on the surface, the two are actually longtime pals. "I had no choice but to click with him because everybody always thinks I'm him anyway," Fieri joked to Billboard, explaining that not only do they share "strong work ethics" and a "love of friends, family, food," they also share a love of tequila. 
So Hagar and Fieri did what any hardworking, tequila-loving close friends would do: the two pop culture icons teamed up to create an iconic spirit brand called Santo Spirits in 2019. But the rocker and the Food Network star didn't want to create just any tequila. They were on a mission to develop "a higher spirit" that is "handcrafted in small batches to highlight the unique flavors of agave in every batch beginning with sustainably sourced 100 percent Blue Weber Agave" (via Santo Spirits).
Santo Spirits has just released a five-month aged Tequila Reposado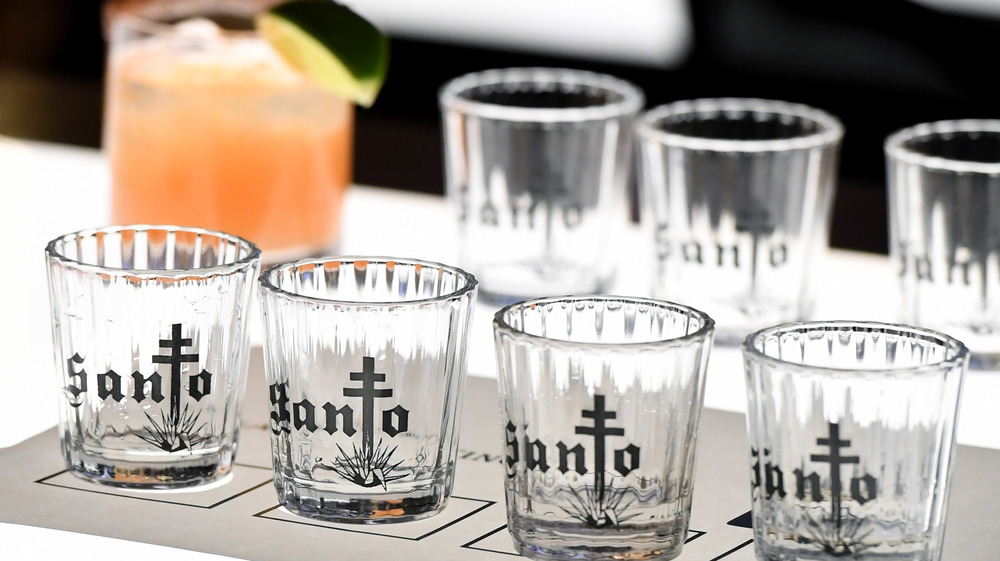 Ethan Miller/Getty Images
Now, the duo has just announced the release of their new Santo Tequila Reposado, which is a smooth, flavorful spirit that is made by resting in used American oak bourbon barrels for up to five months. Fieri took to Twitter to announce the debut of their new product, writing, "The moment you've all been waiting for! It's official — Santo Tequila Reposado is here! Head to the @santo_spirit website now to buy yours and have a taste of what @sammyhagar and I think is the world's finest Reposado."
This new tequila joins Santo's two other offerings, a smoky, mellow Mezquila with notes of herbs and light floral fruitiness, and the earthy, citrusy Santo Tequila Blanco, which was named one of the world's top 7 Blancos in 2020 by the Robb Report. To help celebrate the release, customers who order all three bottles of Santo products will receive a $20 discount off their order from now until June 30. Customers who order two or more bottles now can also receive free shipping and a free gift with their order, per Santo Spirits.