Taco Bell Is Testing Its Popular Nacho Fries With This Spicy New Ingredient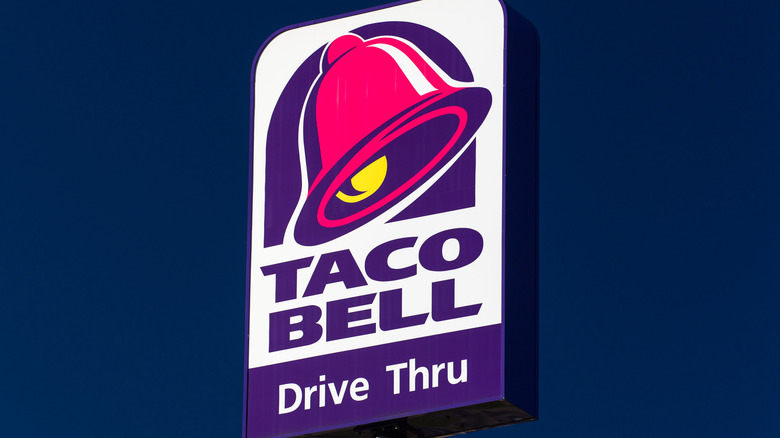 Shutterstock
While it's true that Taco Bell has eliminated some fan favorites from its menu in the past year and also continues dealing with supply chain issues that may, at times, leave its customers forlornly "suffering" through withdrawals of their preferred menu picks, it's not all bad news for fans of the Mexican food eatery. Far from it, in fact, because — either in spite of these circumstances or possibly because of them — Taco Bell has been trotting out new items and testing others like never before (via FoodBeast). 
Just days after we learned that the chain is testing out two new grilled chicken burritos at the value price of $2 a-piece in the Oklahoma City area, it has come to our attention that Taco Bell is also testing out a whole slew of other items, including 7-layer Nacho Fries, which are currently being launched in the Orlando, Florida market as well as Loaded Taco Fries, which are being tested nationwide. But currently, the "hottest" Taco Bell test item we've been hearing about is this new super-spicy version of its Nacho Fries.
This new version of Taco Bell's Nacho Fries promises to be white hot
"Ready to experience Nacho Fries bursting with heat?" Taco Bell asked fans in its July 26 announcement of a whole bunch of new items that are due to arrive in test markets around the country. Really, Taco Bell? Bursting with heat at time when your hot sauce has been known to be missing in action (via CBS)? Well, apparently the fast food chain is going to out-hot itself with the introduction of the "White Hot Ranch Fries," featuring a sauce made from ghost peppers. Ghost peppers, as you might know by now, are some of the hottest peppers fit for human consumption (in reasonable amounts). 
As described by Taco Bell, this super-spicy new item starts with Nacho Fries topped with seasoned beef or marinated steak, nacho cheese sauce, tomatoes, cheddar cheese, low-fat sour cream, and, of course its new "White Hot Ranch Sauce," which is made from ghost peppers and buttermilk. "The White Hot Ranch Fries can be ordered topped or in a burrito for $2.99, and the Steak Hot Ranch Fries will be available for $3.49," the nationwide taco chain announced. 
The only catch is that during testing, or at least during this phase of testing, the White Hot Ranch Fries will be available only in Chicago-area Taco Bell locations. Stay tuned, however, because if these are as hot as they promise to be in popularity too, perhaps it's only a matter of time before they land at a Taco Bell near you.