Taco Bell Is Testing 2 New Chicken Burritos. Here's How To Try Them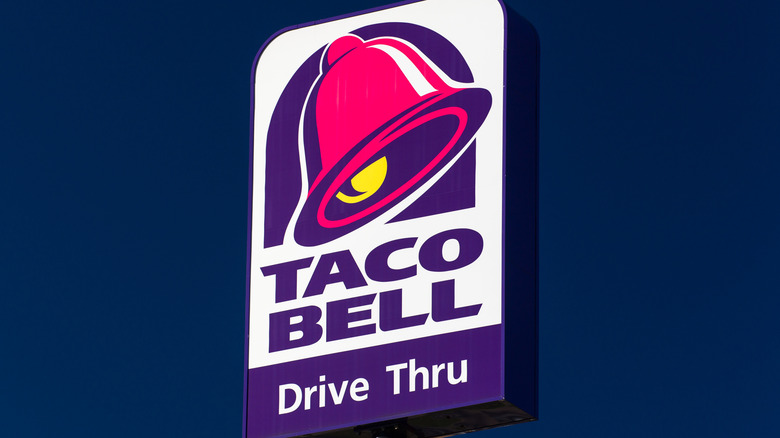 Shutterstock
The restaurant supply chain has been disrupted throughout the pandemic, with the restaurant labor supply taking center stage in recent months. Recently, social media has been upset to learn that Taco Bell has grown so dysfunctional of late, that it's experiencing food shortages and full on outages with regard to a number of fan favorites. Taco Bell apologized on its website stating that "due to national ingredient shortages and delivery delays, we may be out of some items."
Including among the missing are various chicken items, according to CBS News. But right now there is literally a bright spot for fans of Taco Bell's chicken menu items, and that bright spot would be Oklahoma. More specifically, it appears that Taco Bells in the Oklahoma City area are testing out two new chicken burritos. Here is what the lucky locals will want to know about how to try these new Taco Bell menu items.
To try Taco Bell's new chicken burrito menu items, you'll need to be in the right place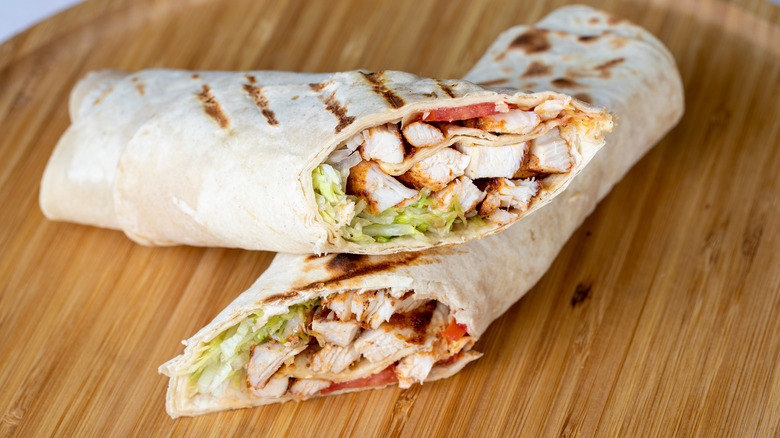 Shutterstock
A new post recently appeared on Reddit, which announced the appearance of two test items on the Taco Bell menu in Norman, Oklahoma, which is 20 miles south of Oklahoma City. Specifically, one user posted a photo of two new grilled chicken burrito items, each available for the value price of $2. Taco Bell confirmed this on July 26 when it said that "fans in the Oklahoma City, OK test market" will be able to enjoy these $2 menu items while supplies last (via Taco Bell). 
One is the Chipotle Ranch Grilled Chicken Burrito, which was described by Brand Eating as "marinated white-meat grilled chicken, crunchy red tortilla strips, shredded lettuce, shredded cheddar cheese, diced tomatoes, avocado ranch sauce, and creamy chipotle sauce, wrapped up in a warm flour tortilla and then grill-pressed." The other, the Salsa Verde Grilled Chicken Burrito was described as "marinated white meat grilled chicken, seasoned rice, low-fat sour cream, a three-cheese blend, and salsa verde sauce, wrapped in a warm flour tortilla and then grill-pressed." This is a welcome development for Taco Bell fans, who have noticed that Taco Bell's national menu didn't contain a grilled chicken burrito.  As you might suspect, however, you'll need to be in the Oklahoma City area to partake, at least for now.