Giada De Laurentiis Says This Is One Of The Most Important Steps For Meal Planning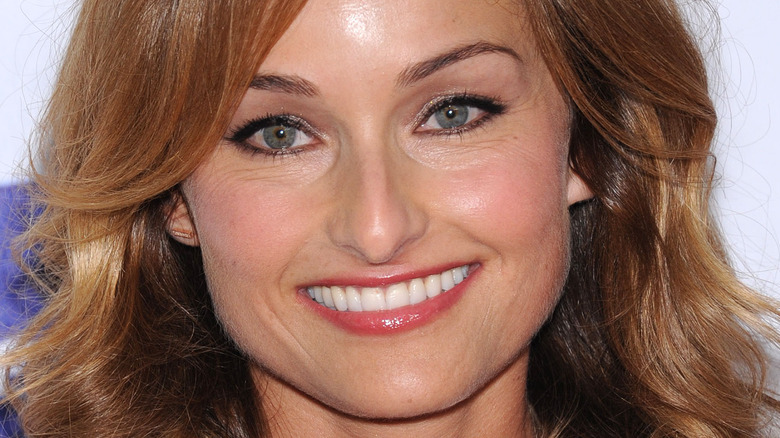 Shutterstock
Giada De Laurentiis is all about meal prepping and batch cooking. The celebrity chef and co-host of the limited Discovery+ series, "Bobby and Giada in Italy" revealed to Mind, Body, Green that preparing meals for the week all at once can be a lifesaver for your health, diet, and pocket book. De Laurentiis told the wellness site about her most recent publication, "Eat Better, Feel Better," explaining, "In the book, I tell people to eat the foods that love you back. We're all so strapped for time, but eating to feel better shouldn't be stressful." Finding that inner Zen when it comes to food has been a game changer for the celebrity chef and now she is sharing her lessons learned with all of her fans and followers.
However, sometimes meal prepping can be stressful and giving each meal its own vibe and personality to ensure you don't feel like you are having the same meal every single night for a week can be a challenge. But never fear! The Giadzy blogger recently shared on Instagram one of the most important steps of meal prepping, and it may change the way you approach your weekly meal planning, helping you to create satisfying and delicious dishes you cannot wait to eat.
Giada De Laurentiis says a good sauce is a must for meal preppers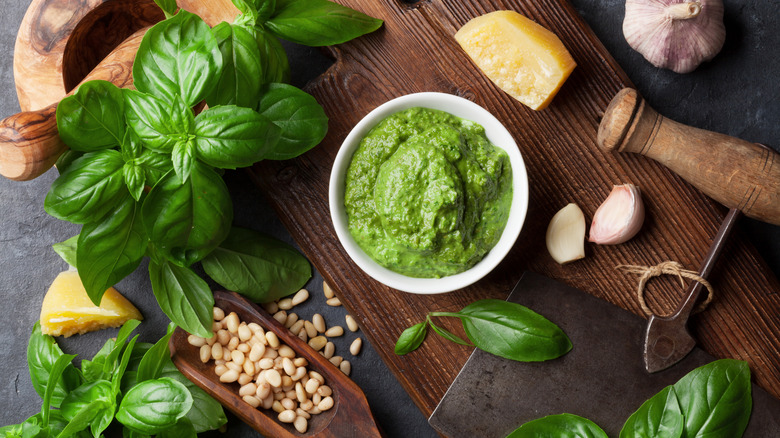 Shutterstock
Giada De Laurentiis shared on her Giadzy Instagram that this one item is mission critical when meal prepping. De Laurentiis wrote, "When planning meals for the week ahead, a good sauce is *imperative*! This vegan pesto dressing will take any of your salads, grain bowls or grilled veggies from good to great." It makes a lot of sense when you think about it. A good sauce can really pull a meal together, unite flavors, or add that extra flavor needed to make a dish pop. And De Laurentiis says her vegan pesto dressing, which uses almond butter in place of the traditional parmesan cheese, works with just about anything. 
How does De Laurentiis suggest using this sauce? The cookbook author recommends the following: "Toss it in with pasta, salads, drizzle it on a caprese, or even grilled chicken or fish." She also notes that this sauce, when stored in a properly covered container in the refrigerator, can last for up to a week — the perfect meal prepper's sauce, for sure. Her Giadzy followers seem to agree. One wrote, "Oh my goodness I was just going to search the internet for vegan pesto! I recently had to give up dairy for health reasons and my basil plant is out of control! Yayy, I'm psyched for this!" Us, too!