The Wolfgang Puck Recipe Bobby Flay Swears By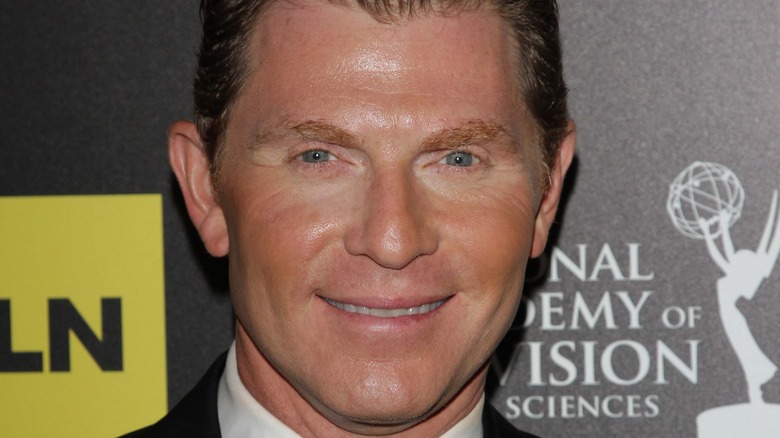 Shutterstock
Bobby Flay has been a part of the culinary landscape for a long time. His rise has been nothing short of meteoric, and he has more than his fair share of awards and accolades. Flay has written cookbooks, created restaurants, been crowned Iron Chef more times than any other chef (via The Recipe), hosted countless food shows, and even starred in an animated movie as himself in "Scooby-Doo! and the Gourmet Ghost." A few years ago, Flay revealed to First We Feast that "Jay-Z is the Emeril Lagasse of the rap world. I really want to be Jay-Z, but I don't want to say it myself." We are pretty certain Flay has reached Jay-Z status, so he can check that off his list as well.
But before Bobby Flay became Bobby Flay the James Beard Award-winning, Southwestern-cuisine aficionado, and grill master he is today, he was just like everyone else learning to cook. And just like the rest of us, Flay can point to specific cooking experiences and recipes that really helped shape his food journey, including one that originated with famed Spago chef Wolfgang Puck. In fact, Flay shared with First We Feast that this dish has even inspired elements of his own recipes.  
Puck's recipe made Flay a tarragon fan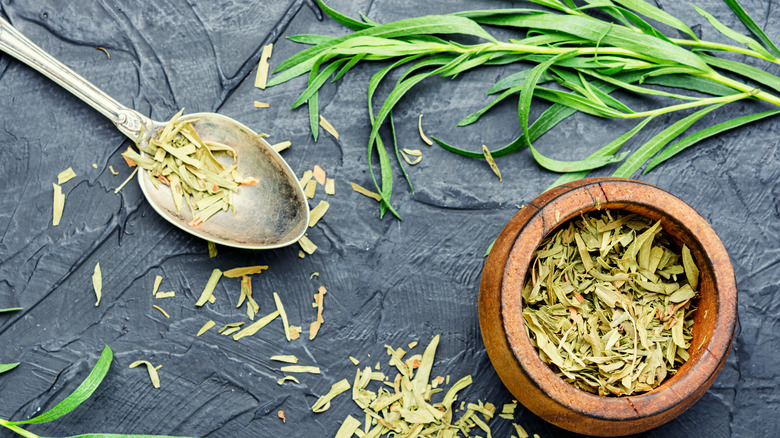 Shutterstock
Flay told First We Feast that one of the first dishes he cooked from a "good cookbook" can be found in Wolfgang Puck's first cookbook, which predates the restaurateur's Spago days and harkens back to his time as chef at Ma Maison in L.A. Flay shared, "I was probably 17 or 18 — I dropped out of high school, so I started cooking early. It was a shrimp dish with mustard and cream and fresh tarragon, and I made it over and over. It was sort of my gourmet dish when I was a teenager, before I started working in restaurants." 
But Flay's love affair with this dish did not end as he honed his skills. Tarragon plays a starring role in many a dish he cooks up today. Flay continued with First We Feast, "to this day, tarragon and shellfish is something I do all the time. It's really inspired by that dish." So, if you are a fan of Flay's steamed mussels with white wine, tarragon, and grilled French bread (via Food Network) or his grilled oysters with spicy tarragon butter (via Food and Wine), it might be helpful to understand that Puck played an incredible influence in shaping Flay's taste buds and helping him become the chef we all know and love.