Nearly 39% Said This Was The Worst Flavor Of Jimmy John's Chips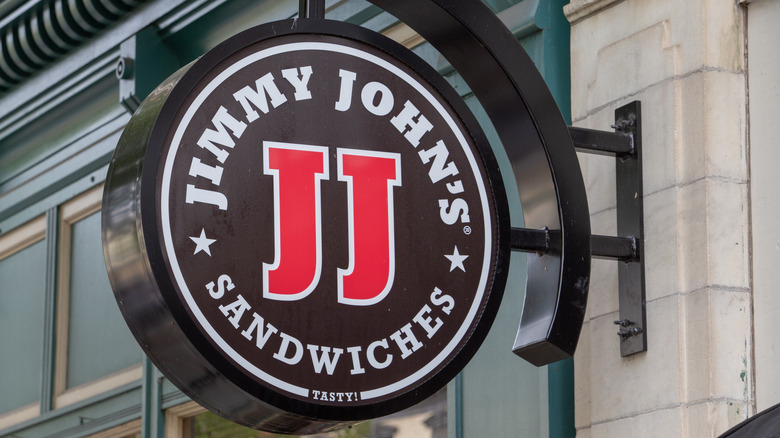 Shutterstock
If you're having a sandwich for lunch, there's nothing better than adding a drink to quench your thirst and including a side of salty potato chips. Or if you're feeling creative, try putting the chips on your sub, which will add the perfect amount of crunch to each bite. But with so many delicious flavors to choose from, it can be hard to decided which bag of the crunchy snack to go with. From the classic potato style to a spicy version like jalapeño, there really is something for everyone. 
However, it's also important to know which chips are the least favorite, so you know to skip them the next time you're at a restaurant chain. To find this out, Mashed surveyed 606 U.S. residents to learn which Jimmy John's chips have the worst flavors. Going by our participants answers, the results were definitive with this bag of chips getting nearly 40% of the vote.
Jimmy John's customers don't love the jalapeño chips
The options in this poll for the worst chip flavor at Jimmy John's were BBQ, jalapeño, regular, and sea salt & vinegar chips. The salty treat with the most votes was the jalapeño flavor, with 38.61% saying it was their least favorite. Sea salt & vinegar didn't seem to fare much better, with 27.23% saying it was the worst. It seems clear that Jimmy John's fans don't enjoy spicy or bitter tasting chips. 
When it comes to BBQ and regular chips, 15.51% and 18.65% of respondents said it was the worst chip flavor. But what if you're still craving spicy chips with your sandwich and just don't prefer this version? Well, take the sandwich on the go and make sure you pack a bag of Lay's Bacon Wrapped Jalapeño Popper chips. And if you love jalapeños more than chips, stop by Trader Joe's to grab some of their Crispy Jalapeño Pieces, which make for a fun and spicy substitute for croutons.