Trader Joe's New Crispy Jalapeño Pieces Are A Spicy Swap For Croutons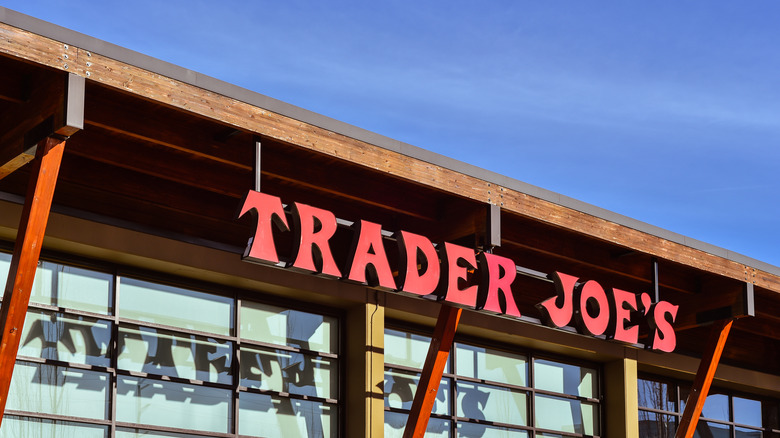 Shutterstock
When has Trader Joe's ever let us down? In preparation for summer, the grocery chain has unloaded a spree of new products, and they just keep getting better and better. No, seriously — have you seen the raving reviews? Fans can't get their hands on the Jalapeño Limeade fast enough. People are freaking out over the new Green Goddess Gouda. And now, Trader Joe's has Calrose rice, which has been deemed perfect for poke bowls. Yum!
All of this to say, our summers are looking that much more flavorful thanks to TJ's. Speaking of which, there is one new product that just hit shelves earlier this month and according to social media, "It's 'the best product Trader Joe's has ever made!'"
Introducing Trader Joe's crispy jalapeño pieces. The superfan Instagram account @tradersjoeslist —who has over 1.6 million followers — spotted the tin in the new item aisle, and it looks like they're only $2.99 a pop (via Trader Joe's)!
Customers are going wild for these spicy pieces
In a recent article from Kitchn, the writer reported on a podcast that gave a sneak peek of five items customers can expect to see hit stores this month, and at the top of the list were the crispy jalapeño pieces. Comparable to Trader Joe's seasonal fried onion pieces, the hosts said these spicy bite-size chips are "dusted in flour and deep-fried." Drooling yet? One host recommended tossing them in with a salad or on top of your burger while another suggested using them in a green bean casserole. The podcast expected the product to drop at the end of May, but it seems like we got these sooner than anticipated!
Since the @traderjoeslist Instagram account shared the product, fans have been blowing up the comments section with how they're enjoying the crispy jalapeño pieces: in steak sandwiches, on tacos, on baked chicken, sprinkled on deviled eggs, and more. Out of all the suggested food combos, salads were the crowd favorite with a majority of followers agreeing the pieces are a spicy swap for croutons.