IHOP Is Planning To Offer Boozy Brunch At Some Locations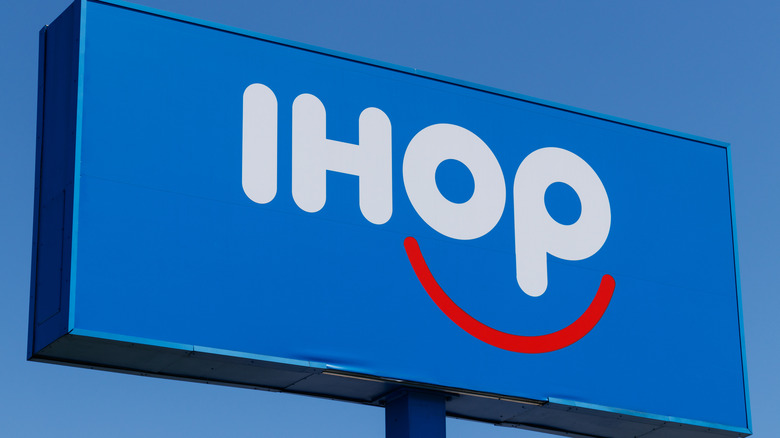 Shutterstock
Love kicking off your weekend with a Saturday brunch with your friends and a few mimosas? Although you're probably heading to IHOP for pancakes, if you're a fan of this chain and boozy brunch, there's good news for you. IHOP is launching a new drinks menu called "Bubbles, Wine & Brews," according to Food and Wine.
Yup, it's exactly what it sounds like — Food and Wine explained that this menu includes wine and beer. This means you shouldn't expect any cocktails with hard liquor, but the menu will also have mimosas, which is one of the drinks you should absolutely know how to whip up for brunch. Local beers might also appear on the menu, if the IHOP location chooses to include them.
While it might seem surprising that you'll be able to grab alcoholic beverages at IHOP, this isn't the only chain to start serving drinks with breakfast. Hy-Vee also has a drinks menu for brunch, so you've got a few options when it comes to big-name chains.
Where can I find IHOP's new boozy menu?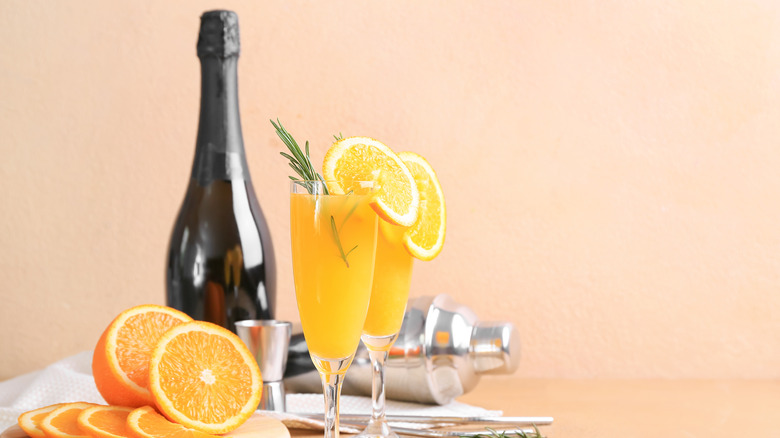 Shutterstock
If you're ready to have pancakes and mimosas (or a breakfast beer), then get ready to go to IHOP. However, don't rush over too quickly; the "Bubbles, Wine & Brews" menu is being rolled out slowly. According to Food and Wine, the drinks menu is available right now at three restaurants both in New Mexico and San Diego, and it'll be coming soon to New York, Rhode Island, Ohio, and Maryland in the upcoming months. These drinks will only be for purchase in-stores.
IHOP's new beer selection will include Bud Light, Blue Moon, and Corona. When it comes to vino, IHOP's serving Barefoot Bubbly Chardonnay, Barefoot Bubbly Brut, and Barefoot Cabernet Sauvignon. And yes, those bubbles can be combined with orange juice for mimosas.
Not in one of these states? Hopefully, IHOP will get plenty of positive feedback and the drinks menu will launch nationwide.