The Surprising Place You Can Now Get Boozy Brunch To-Go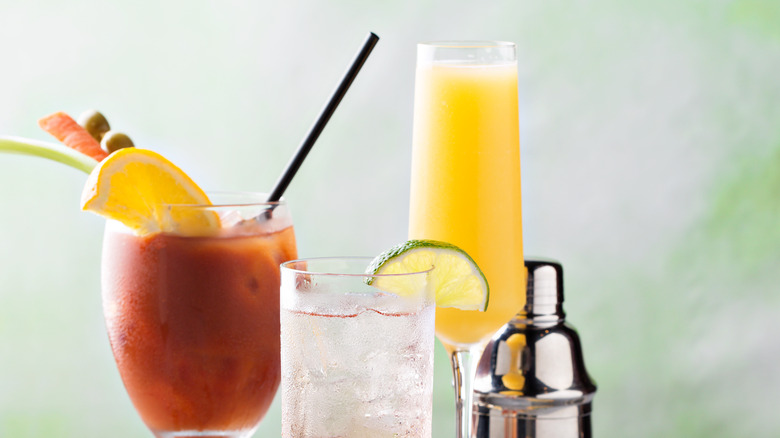 Shutterstock
Brunch is a great time to get together with friends and family while enjoying a meal and sipping on some cocktails. There are so many delicious cocktails to whip up while hosting your own brunch, and you can even make some summer cocktails with just three ingredients. But if you're looking for a brunch cocktail you don't need to make yourself, there's a new spot you can grab a midmorning drink, and it might not be where you think.
Though your local brunch spot might be a staple location for a mimosa, Eat This reported that the grocery chain Hy-Vee is launching a breakfast menu that features plenty of boozy drinks. The breakfast menu at Hy-Vee started in late June as part of the chain's "Mealtime To Go" service. While there are plenty of breakfast stapes we'd expect like waffles, omelets, and skillets, we're excited to see so many drink options. For an easy brunch, grab your food and cocktails then head home to sip on your drink while relaxing outside.
What's on Hy-Vee's cocktail menu?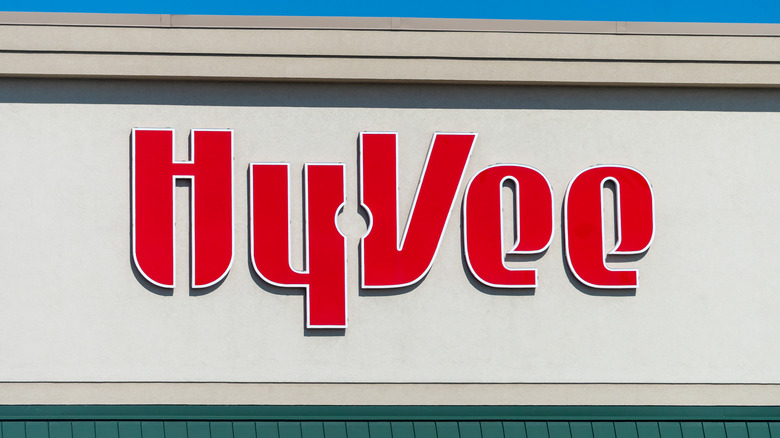 Shutterstock
With 30 drink options, Hy-Vee's cocktail menu has a larger selection than you might think. The full cocktail menu is on the company's website along with the full breakfast menu. On the downloadable PDF menu, the cocktails are divided into five sections: 'Mosas, 'Rias & 'Ritas, Mix It Up, Hot Pours, and Bloody Marys. This means you'll have your choice of mimosas, a margarita and sangrias, mixed drinks, spiked coffee and hot chocolate, and a variety of bloody marys.
While you can get classic versions of these drinks, the menu also features more creative twists like Not Your Normal 'Mosa, which has Veuve Olivier, cranberry juice, and orange juice, or cocktails with sweet tea. There's also a mimosa flight if you want to have a few different flavors. 
Hy-Vee's website says that cocktails won't be available at each store, so you might need to check out your local Hy-Vee to find out if you can buy these boozy drinks. If your Hy-Vee doesn't have the cocktail menu, don't worry. You can still look for summer drinks like these fruity wines from Aldi or learn what cocktails you can make on a budget.