Why McDonald's Fans Think Its Chicken Snack Wrap May Return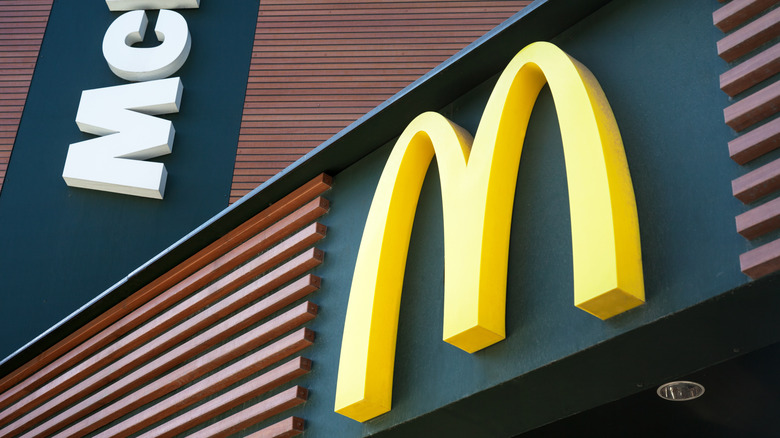 Shutterstock
McDonald's has been around for a while, so it's no surprise that they've made many changes to their menu. While they've added new creations and made new twists on their meals by partnering with celebrities like BTS, their changing menu also means they've discontinued plenty of popular items. We've ranked some of the items that McDonald's has removed from their menu, and while we didn't include the chicken snack wrap in our list, it certainly is something that's been popular with McDonald's customers.
McDonald's took the chicken snack wrap off the menu in 2016, and they've had some pretty hilarious responses to customers who asked for its return (via Twitter). But based on a comment on a TikTok video, there's a chance that the chicken snack wrap is coming back soon! Although this is great news, customers shouldn't get too excited just yet since the fast food chain itself hasn't officially said anything about the chicken snack wrap.
Why do fans think the chicken snack wrap is coming back?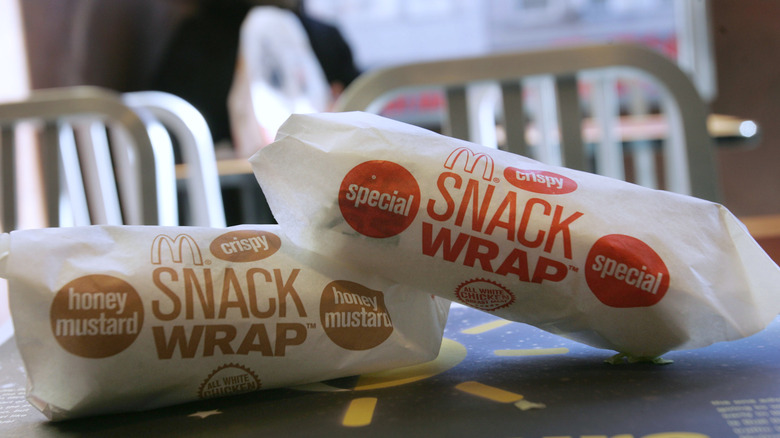 Bloomberg/Getty Images
TikTok user @sauceycashabby made a video about eating the chicken snack wraps every day (one comment points out that the photo in the video is actually of premium wraps), and the post really caught the attention of other chicken fans. One of the top comments says, "As a McDonald's worker: they are supposed to be coming back soon. We are waiting to hear back from corporate to get us off the limited menu." The TikTok comment then made its way to the McDonald's Reddit, where a Reddit user hoped to get confirmation of the return of the snack wrap. One shift manager commented that "we don't KNOW," which unfortunately doesn't give us any more information. For anyone who has major cravings for the chicken snack wrap, the best thing to do is keep an eye out for any updates from McDonald's or make your own at home. The key is the delicious ranch dressing in the wrap (via Moribyan).