The Pioneer Woman Shared This Super Relatable Cooking Mistake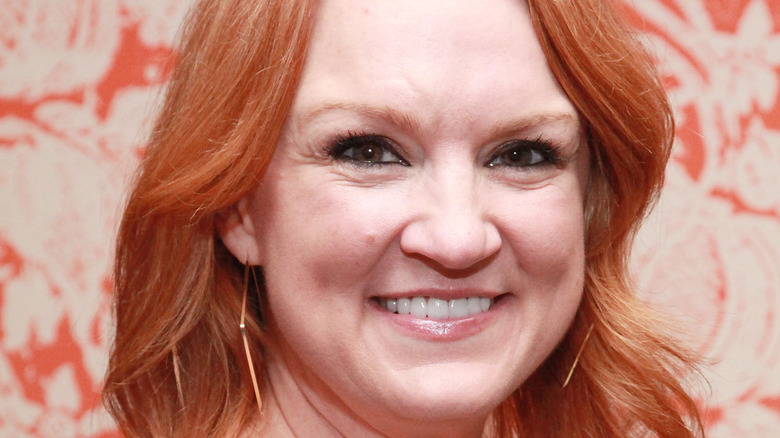 Astrid Stawiarz/Getty Images
Ree Drummond has really gotten the hang of filming at home, largely due to the fact that she has a crew of kids and other relatives to assist her. Her daughters Alex and Paige work the camera, helping The Pioneer Woman bring her show to life from the comforts of her Oklahoma home (via The Pioneer Woman blog). Seriously, the series has been on for about 10 years, and thanks to the Drummond family's resourcefulness and togetherness, fans of the downhome cook did not have to go without her tips and tricks when COVID hit. 
Well recently, the cookbook author and mom posted a hilarious video on Instagram that features her and her daughter Paige stirring up what looks like a delicious curry bowl. If it's the same recipe as the one featured on the Food Network website, this dish is supposed to be full of yummy cauliflower, coconut milk, curry, frozen peas, chickpeas, and garlic, among other ingredients. What makes this video stand out is the fact that Drummond lets us see all the fun and very relatable bloopers. 
In the video, Paige can be seen serving as her mom's assistant while her newly married sibling Alex and Alex's husband Mauricio are part of the film crew. The clip begins with Drummond ribbing Paige. The Pioneer Woman asks her daughter, "Am I keeping you awake?" But then there is a moment that momma Drummond refers to as a "brain fog" that will make you giggle out of empathy.
Ree Drummond forgot to add ingredients
In the clip, Ree Drummond explains to Paige she is going to bring the dish to a boil but pauses with the realization they forgot to add the frozen peas. But this is just the first cooking mishap that occurs during the course of this extremely brief video. Not much later, Drummond exclaims, "Oh shoot! We forgot the garlic and the ginger." Paige jokes, "So we are not on top of things." To which her mom humorously replies, "Follow me for more cooking tips."
If we had a dime for every time we've forgotten to add an ingredient as we cook, we might have as much money as The Pioneer Woman. One fan on Instagram could certainly relate, writing, "This is me every day. Literally. Thanks for keeping it real & making the rest of us feel normal." And that normality continues to comedic effect.
When Paige adds the ginger, she plops it into the cooking curry mix only to have it splatter all over her mom. You can't help but laugh as momma Drummond shrieks and gently scolds her daughter. "Hilarious and real!" exclaimed an Instagram user. While Alex pronounced Paige "the worst assistant," at least one fan laughingly called the ginger mishap "classic."
The episode was clearly a hit with many viewers, whose responses included "Love this. So genuine" and "Please keep filming episodes like this!!! The mistakes and no editing makes it more entertaining." Agreed.