Alex Guarnaschelli Would Hate To Be Given This Chopped Ingredient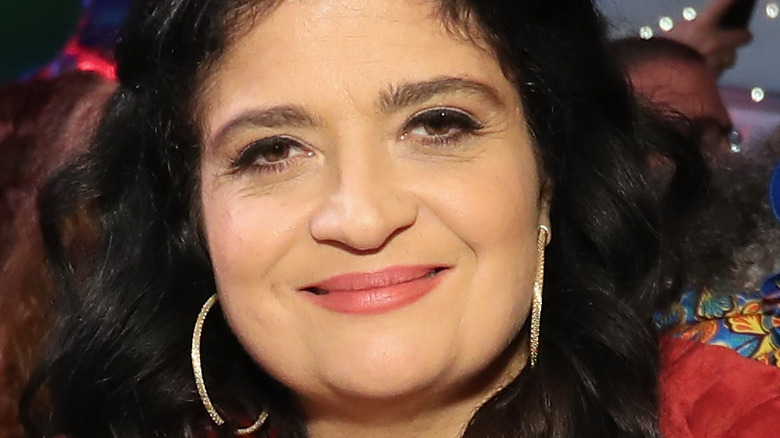 Cindy Ord/Getty Images
Food Network's hit cooking competition series "Chopped" is hardly known for being easy. Sure, many of the "Chopped" competitors are seasoned chefs that have spent plenty of time in the kitchen, but there's no amount of experience that could prepare you for what you might find inside the dreaded mystery basket. Per Cheat Sheet, contestants have faced some seriously odd ingredients throughout the years, including dried fermented scallops, reindeer pâté, and fiddlehead ferns, yet somehow, they're almost always able to incorporate them into an incredible dish for the panel of judges to try.
Speaking of "Chopped" judges, if you're an avid fan of the long-running series, you've probably noticed that most of them are not only knowledgeable about the unusual foods coming out of the mystery baskets, but are more than willing to eat the dishes they're incorporated in. However, that doesn't necessarily mean they'd be willing to cook with those same ingredients themselves. Amanda Freitag, for example, has no interest in making a dish using sea urchin, while Marc Murphy admits that pulling a durian fruit out of his basket would put him in a serious bind (via Food Network).
Chef Alex Guarnaschelli, on the other hand, revealed the item she'd be least excited to work with is a much more common one that might even be in your refrigerator right now. Here's the well-known ingredient that she wouldn't want to find.
This cookout staple would be Alex Guarnaschelli's biggest foe on Chopped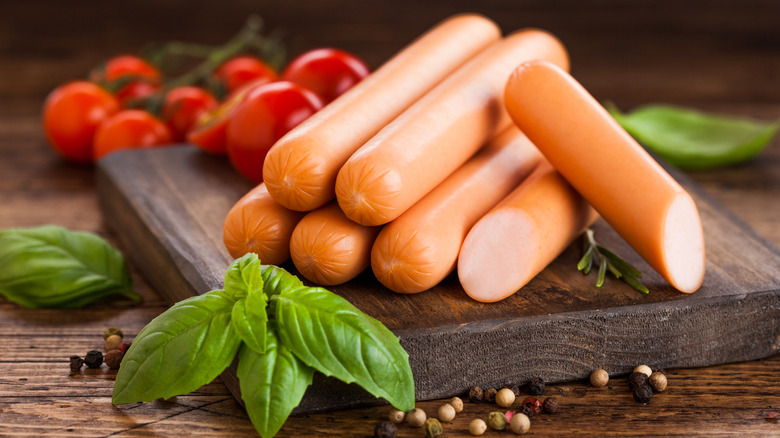 Denis M Art/Shutterstock
Alex Guarnaschelli is no stranger to cooking competitions, having appeared as a competitor on Food Network shows like "The Next Iron Chef: Redemption" and "Guy's Grocery Games" (via IMDb). The "Supermarket Stakeout" host has also taken on the role of a "Chopped" contestant more than once, during which she has faced mystery basket ingredients like grape molasses, preserved duck eggs, and goats' brains (via Food Network).
But while none of those items sound particularly easy to have to cook with, there's one thing that Guarnaschelli says would stump her more than anything else. "Hot dogs are tough! Simple but a real killer," the chef explained to Food Network before also citing chicken feet as another mystery basket ingredient she wouldn't want to see.
Guarnaschelli's admission may have you thinking she's not a hot dog fan, but the chef actually has a strong affinity for the controversial cookout staple, and even claims the deep-fried dog from Rawley's Drive-In in Fairfield, Connecticut is the best thing she's ever eaten (via Food Network). And though she does pinpoint frankfurters as her Achilles' heel ingredient, she has been able to score a win over her pal Bobby Flay on his own Food Network competition show "Beat Bobby Flay." Considering how rare that is, we're pretty sure a simple hot dog wouldn't keep Guarnaschelli down for long.