How To Become A Contestant On Chopped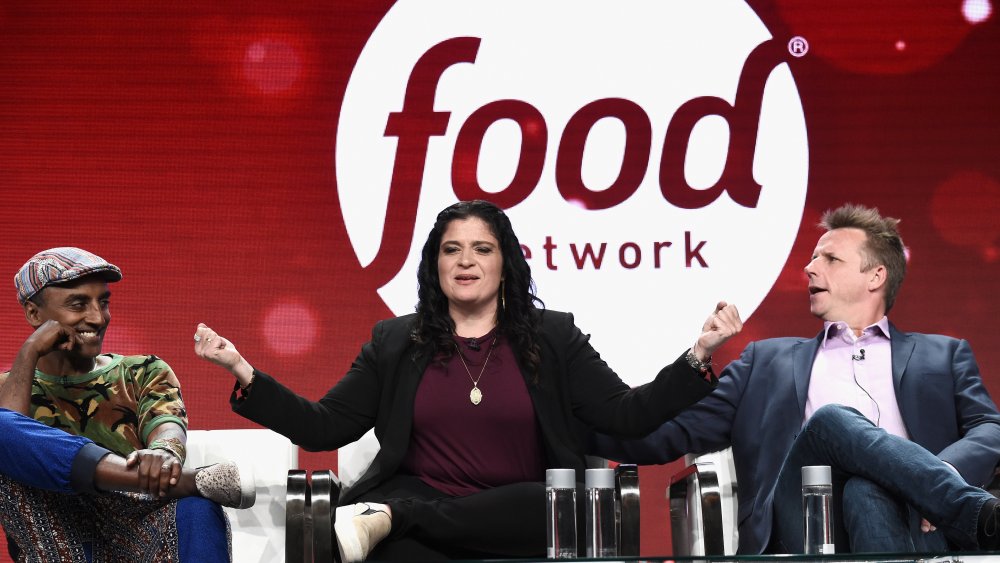 Amanda Edwards/Getty Images
Do you watch Food Network's reality food contest show Chopped and imagine what you would make with the contents of the infamous mystery basket? Do you dream about showing off your ability to butterfly shrimp, julienne vegetables, and flambé desserts like a pro? Chopped food fans and wannabe culinary contestants may be excited to learn you do not need to be a professional chef to fill out the show's application and try out for the show. 
Hosted by Ted Allen, Chopped brings together four contestants who must cook their way through three courses — appetizer, main dish, and dessert — for a chance to win $10,000. To be on a regular episode, you have to be (and have the skills of) a chef, but the show is also serving up a lot of TV specials, and novices are encouraged to apply. While you do not have to be a professional chef for these special episodes, you still have to be able to cook. CheatSheet notes that you can't just be a good cook, you also have to be good at "improvising." Ted Allen told Business Insider that nothing is scripted and everything is strictly timed.
Along with filling out the online application, you will need a good headshot and a resume to upload and send in. But before you apply, here are some helpful tips to make your application stand out. 
What you need to know to fill out your Chopped application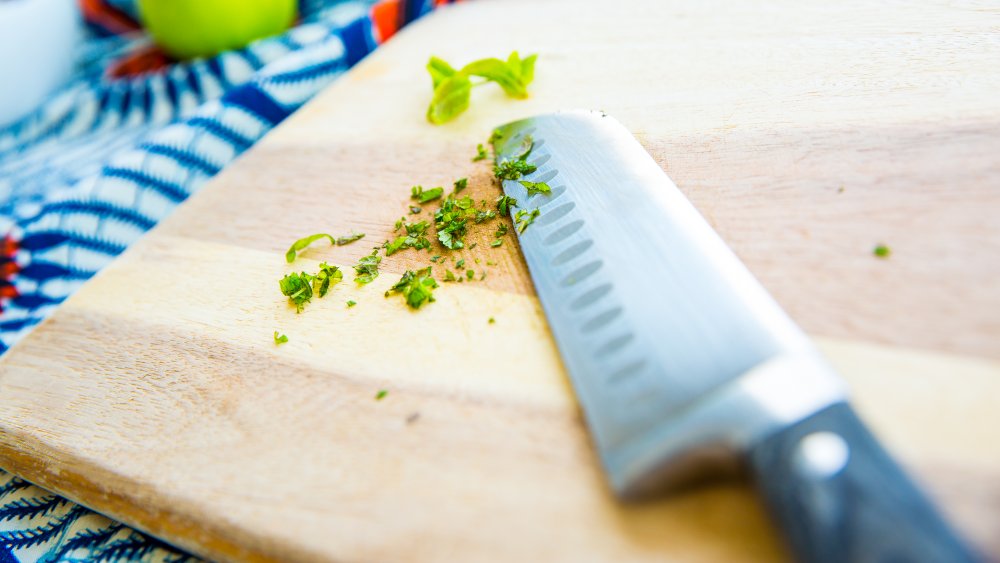 Shutterstock
Like any television show, Chopped is looking for contestants with a good story. As you go through the application, you'll get a taste of what producers are looking for. They ask you to describe your current situation and background and what inspires you to cook, and they want to know what your cooking specialties are. All of these questions are designed to help you tell your story, because as you know, a compelling story makes for good television. 
Additionally, they ask you questions about whether you might be a butcher, farmer, sports fan, or religious leader. They want to know how you respond to pressure in the kitchen and what types of ingredients you like to use when you cook, as well as what you would do with the prize money if you won.
After you submit your application, if the producers are interested, they will reach out to you for an on-camera interview. If you move on from this step, one would-be chef contestant detailed her Chopped application experience for Thrillist and noted she was encouraged to be herself and that she had to wait for a little over a month before she was called back after her on-camera interview.
What happens next?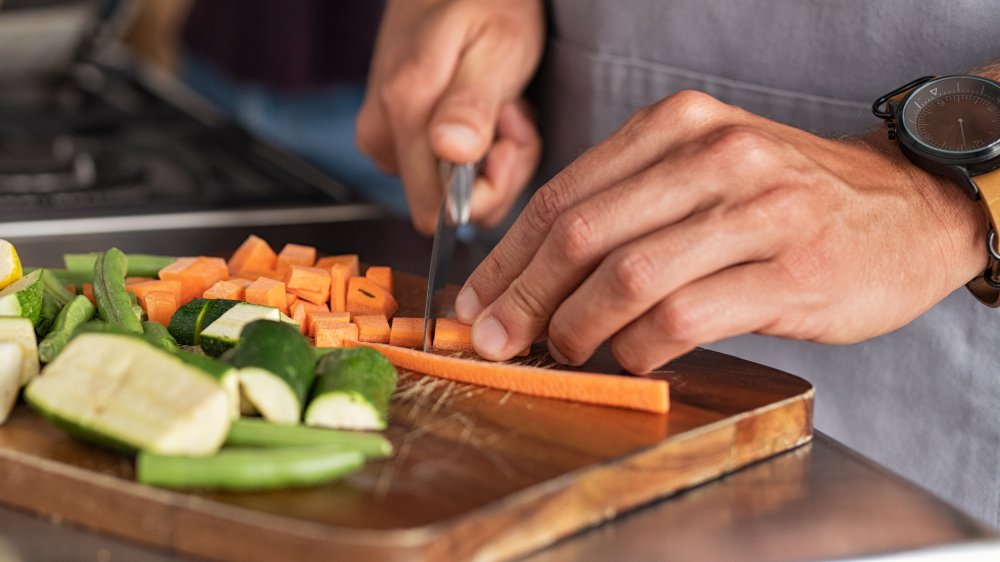 Shutterstock
If you do get a call back, it may be to serve as a standby chef, which is a chef that fills in if something happens with one of the four contestant chefs. Thrillist notes that there are lots of things that can happen leading up to, or even the day of filming, including delayed flights, illness, stage fright, or cooking-related accidents. If you don't make it through to the interview stage or on as a standby, the good news is you can reapply.
This is definitely a competitive process, but if you think you can stand the heat, the Chopped kitchen is calling you.