Of All Our Recipes This Summer, This One Stands Above The Rest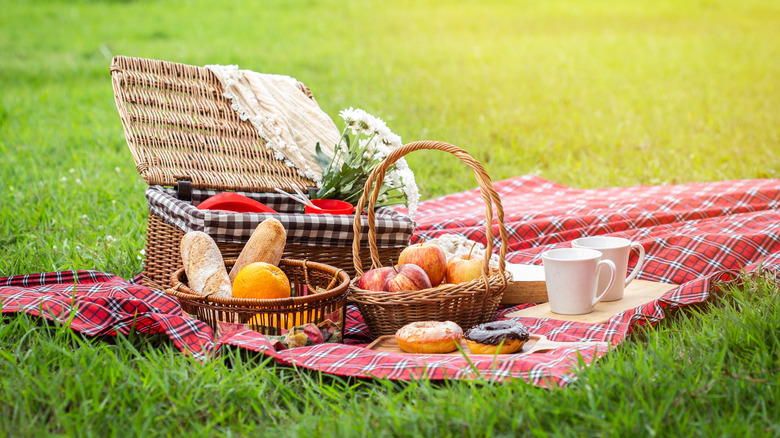 eakkachai halang/Shutterstock
Summertime, and the livin' is easy ... Or at least, we're all inclined to take it easy, spending as much time as we can in the great outdoors (even if we venture no farther than our own backyards) rather than in the kitchen. Nonetheless, we've still got to eat, and this season also brings tons of delicious fresh produce begging to be made into fresh, summery treats.
Over the course of the summer, Mashed recipe developers have shared all manner of summery delights including an Instant Pot elote made with fresh corn, a sweet and tangy strawberry rhubarb pie, a pesto pasta salad that incorporates garden-fresh basil and tiny tomatoes, and even a classic steak au poivre recipe that can be prepared on the grill. When we took a look at the recipes that had proven to be the most popular over the course of the last several months, though, there was one summer recipe that came out right at the top of the list: the whipped lemonade that first came to our attention when it started trending on TikTok.
Our whipped lemonade is refreshingly simple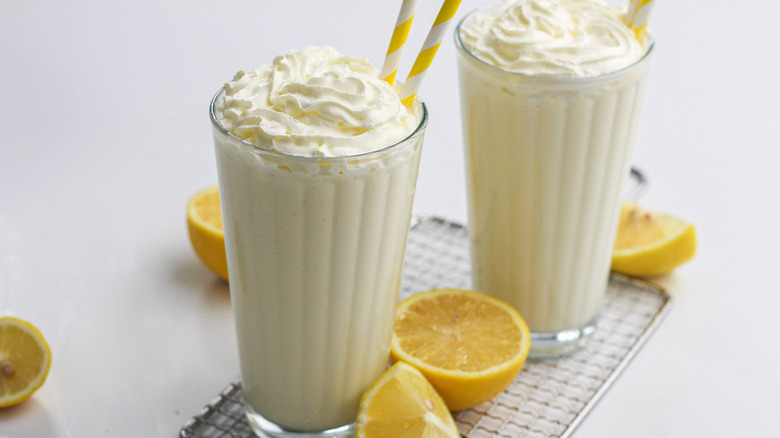 Susan Olayinka/Mashed
In order to make this super popular lemonade, you will only need three ingredients: the juice from a few lemons, some heavy cream, and condensed milk to serve as a sweetener. Oh, plus some ice cubes, of course. The prep work consists simply of juicing the lemons and then straining out the seeds (a little pulp is okay). You then add all of the ingredients to a blender, fill the blender with ice, then whir until you have a creamy lemon smoothie. Pour the whipped lemonade into two glasses and garnish, if you wish, with a lemon wheel, a dollop of whipped cream, and a straw with which to drink it.
While our whipped lemonade makes for a pretty awesome poolside sipper, it's not the kind of thing you're going to want to drink on a daily basis. So much deliciousness does have its downside, as each serving (half the recipe) contains nearly 1100 calories and over 56 carbs. Still, this drink is nowhere near as calorie-heavy as certain large-sized fast food milkshakes (Sonic has one that's over 1700 calories!). As a "sometime food," which is how our old friend Cookie Monster might put it (via YouTube), this whipped lemonade is one treat you're going to want to enjoy before the summer is over.