You Can Get 15% Off Your Next Subway Footlong. Here's How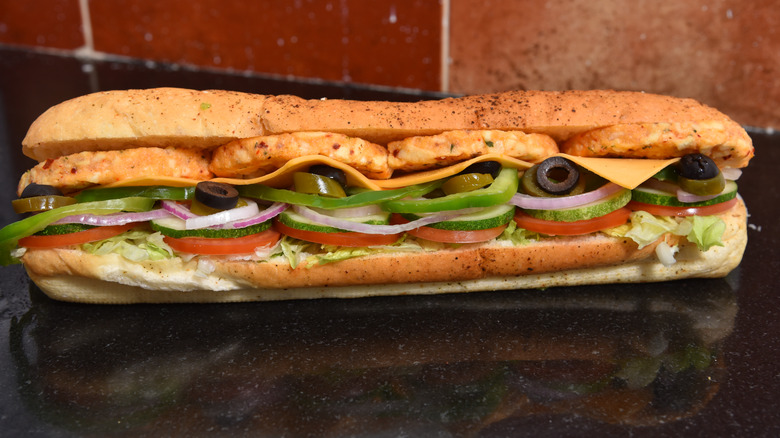 girish27/Shutterstock
As we increasingly incorporate computers and phones in our daily lives, businesses are following suit, pivoting customer service into the digital space. When the first version of Subway opened in 1965 according to their website, technology was obviously in a different place. If you wanted a sandwich, you walked into the restaurant and ordered it. Currently, a Subway sandwich can be ordered for delivery or pickup on their website or mobile app. Times have indeed changed.
If downloading another app sounds like a chore, know that the sandwich chain is making it worth your while. When you download the Subway app, you'll immediately begin collecting rewards from your orders, which can be traded in for discounts. It's definitely a good reason to keep ordering those midday sandwiches! Even more enticing is the fact that anyone planning to order a footlong sub through the mobile app or online will now receive a 15% discount on their order.
How can you get this great offer?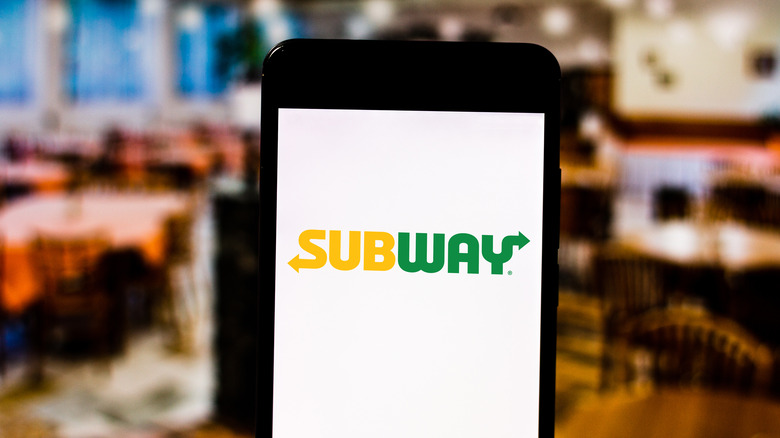 Rafa Press/Shutterstock
According to WRAL, the exciting offer will be available until September 29 for in-store dining or pickup. When you place your order for a footlong using Subway's app, be sure to include the promo code "15OFF" and 15% will automatically be subtracted from your bill. Although you can only use the discount code once per order, it will work as many times as you want until it expires. Taxes and extras are additional, and you'll have to stick to basic footlongs ー footlong PRO and wraps are not part of the offer.
WRAL remarks that the Subway mobile app interface has improved, facilitating a simple ordering process. So, what footlong will you choose? If you're looking for something classic, you can't go wrong with the All-American Club or a Cold Cut Combo. If you're in the mood for something with a bit of heat, the Spicy Italian is a no brainer. A Meatball Marinara or Steak and Cheese sub will definitely keep you satiated until your next order. Whatever you choose, you'll want to keep ordering footlongs until the end of September to take advantage of this great deal.