The Truth About Subway's Cold Cut Combo Sandwich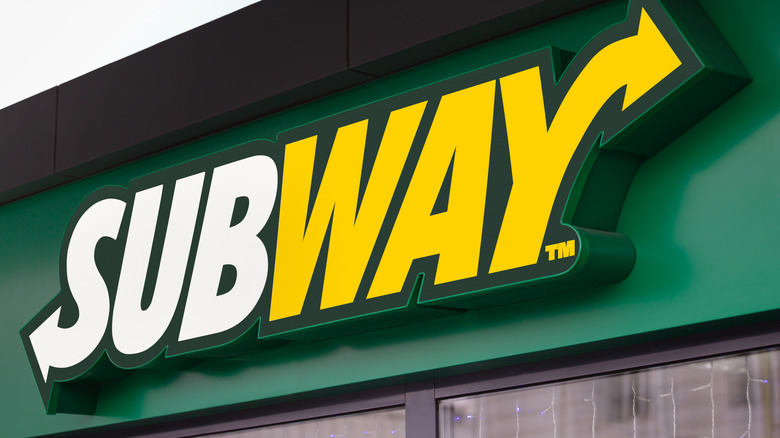 Shutterstock
Subway is one of those restaurant chains that you can count on finding pretty much anywhere you go. Whether you're looking for a quick bite to eat in the neighborhood or are stopping on a long haul across the country, Subway restaurants are always there when you need them.
When it comes to ordering a Subway sandwich, the brand's Cold Cut Combo is a particularly popular item on the menu. With a tasty combination of meats and veggies, it's pretty filling — especially when adding on all of the restaurant's toppings.
A basic Cold Cut Combo comprises slices of ham, salami, and bologna (via Subway), but from there you can add on vegetables, cheese, condiments, and pick the type of bread to customize your sub. If the Subway website is any indication of the ideal creation, their photo of the sandwich also includes lettuce, tomato, red onions, green peppers, and cucumbers all on toasted Italian sub bread. But, for a sandwich this jam-packed with meats and veggies, mayonnaise is likely the go-to dressing, and adding a slice or two of American or Provolone cheese can make it feel complete.
What you should know before ordering Subway's Cold Cut Combo Sandwich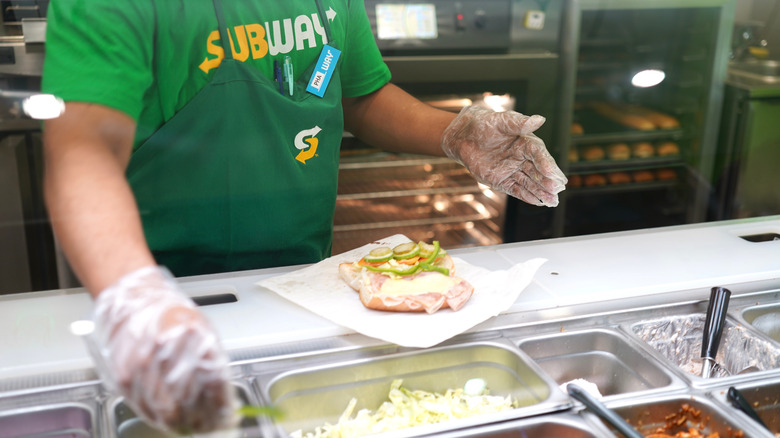 Shutterstock
Even though this sandwich might be great for a quick lunch on the run, you may want to think twice before ordering it — especially if you're trying to be health-conscious with food choices. The Cold Cut Combo isn't necessarily high in calories, coming in at only 310 calories for a six-inch sandwich (before any added toppings of course). But when it comes to sodium, the Cold Cut Combo has a whopping 930mg for the half-size version (via Subway). Per Good Housekeeping, anything above 920mg is considered high sodium, and processed meats like those in this sandwich are a big culprit.
Still, there are ways to enjoy the sandwich for the most part, even with a few changes. If the sodium levels concern you, you can opt for a single meat sub instead. Or, if you're feeling like whipping something up in your own kitchen, you can recreate Subway's Cold Cut Combo Sandwich with your favorite ingredients, preferred bread, and non-cured meats that will contain less salt.
This recipe from Ricardo Cuisine takes all the great elements of a classic Cold Cut Combo and elevates it. Other tips include using farm-fresh or local vegetables like lettuce, tomato, and peppers and topping those up in greater quantities while cutting back on the meat.