How Wolfgang Puck Really Feels About The Minimum Wage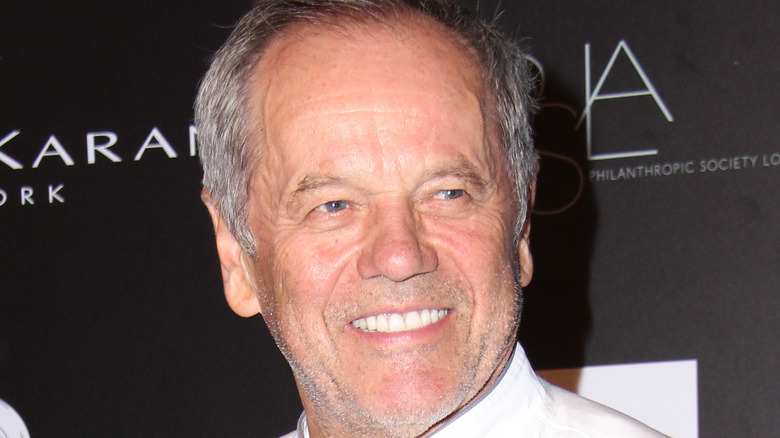 Kathy Hutchins/Shutterstock
Wages can be an unappetizing subject, but everyone who works has an opinion when it comes to whether their wages reflect their value. Wolfgang Puck is no different. Puck has been a part of the upscale cooking scene in the United States since his iconic Sunset Blvd. Spago restaurant made its debut in the 1980s. But Puck's climb to the top of the culinary food chain wasn't easy. The celebrity chef, who feeds the rich and famous of Beverly Hills, told First We Feast that the chef he looked up to was Raymond Thuilier of the famed 3-star restaurant L'Oustau de Baumaniere located in Provence, France. However, when Puck got his chance to work for his idol, it was a complete eye-opener. 
Puck told Inc. that Thuilier "didn't pay me for three months. I finally told him I had to leave because I was broke, but he said, 'No, I like you!'" Puck went on to share that when he came to L.A. in 1975, the pay issues weren't much better. "When my first paycheck bounced at my new job at Ma Maison, I talked to the owner, who offered me 10 percent of the restaurant and said, 'If we do better, you will, too,'" Puck revealed. This is all to say, Puck understands the financial issues and struggles restaurant owners and workers face, including when it comes to minimum wage, and you might be surprised to learn his feelings about this subject.
All of his employees make more than minimum wage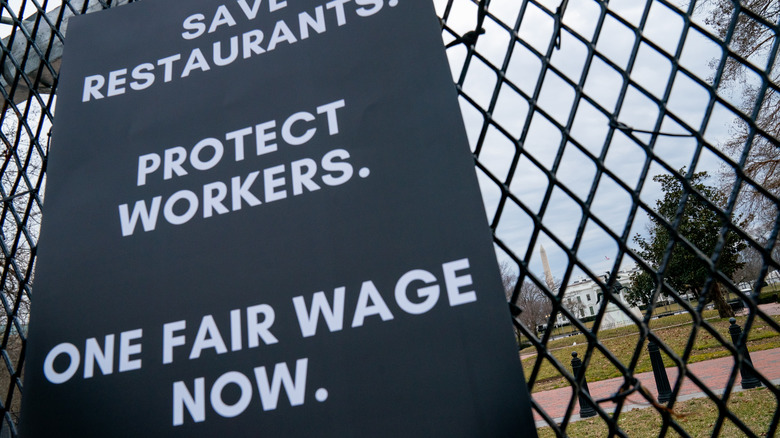 Bloomberg/Getty Images
Wolfgang Puck is all for workers getting paid, at the very least, minimum wage. Upon being quizzed about talent retention and wages in a 2014 interview with CNBC, Puck responded, "Minimum wage did not increase the way prices increased. I'm all for increasing minimum wage, especially for people in the kitchen—like dishwashers, clean-up guys." But he also shared that none of his employees make minimum wage because they've been working for him for so long, and Puck pays them for their hard work and to keep them. Additionally, he shared credit with his employees for all the success his restaurants have achieved.
Fast-forward to 2021 and the federal minimum wage is just $7.25 an hour, per the U.S. Department of Labor, while some states might require a higher minimum wage be paid to employees by businesses. Per the Wall Street Journal, the minimum wage has been at $7.25 since 2009, and while there has been proposals put before congress to increase the minimum wage, they have not yet been successful.