Burger King Just Took Its Rewards Program Nationwide. Here's What You Need To Know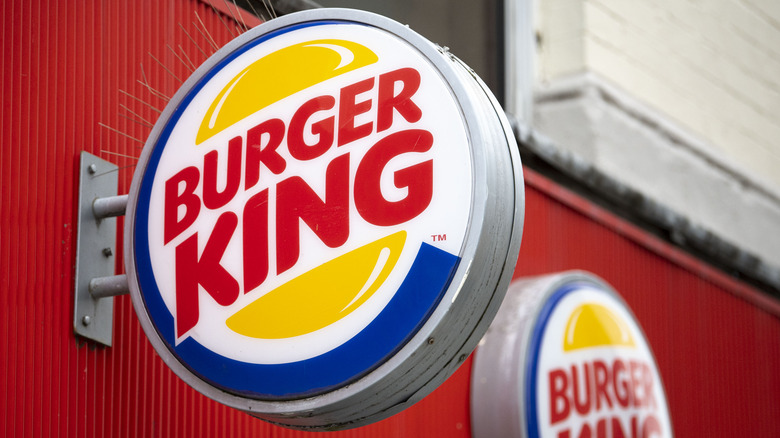 Matthew Horwood/Getty Images
While the debate over the best casual burger joint can be contentious — with strong opinions on the merits of each of the fast food heavy hitters — one thing just about every drive-thru frequenter can agree on is that the best kind of burger is a free one.
Burger King, one of the globe's largest fast-food franchises, with over 18,000 locations worldwide, is hoping a new program offering freebies to their most devoted customers will help boost sales and give Whopper lovers something to celebrate.
Earlier this year, the burger chain began testing out a new loyalty rewards program on a limited basis, offering a variety of perks for a select group of online customers. Now, the company is expanding their rewards program nationwide, opening up potential freebies and upgrades to diners from coast to coast.
According to CNBC, the loyalty program is available nationwide now for orders placed through the company's website and mobile app, and the chain aims to offer the program at two-thirds of their restaurant locations by October. The program, which will offer guests the chance to rack up points to exchange for free menu items, will also feature special birthday perks, complimentary daily size upgrades, and other incentives.
The Burger King rewards program offers exciting incentives to frequent customers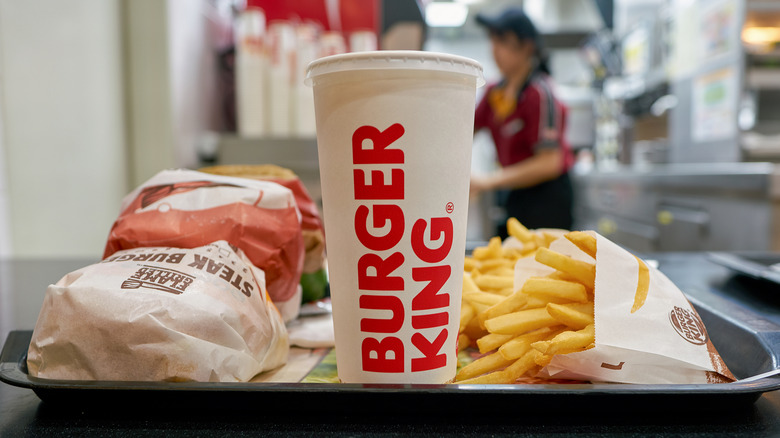 Sorbis/Shutterstock
The core of the Burger King rewards program, which has been dubbed the "Royal Perks," is the points, or "crowns," that customers can rack up during trips to the fast food chain. For each $1 spent, a customer will earn 10 crowns; these crowns can then be redeemed for future food and beverage purchases.
Crowns can be earned from the purchase of any item off the Burger King menu, and redeemed for anything from the chain's extensive menu — in contrast to some rewards programs that have restrictions on eligible items. In addition to the redeemable points, Royal Perks members are also eligible for daily upgrades, including the option to upsize one drink, fry, or hash brown per day when they place an order. Plus, members will be able to earn double crown points on every purchase made during their birthday month.
The reward program points can currently be accrued from purchases made through the Burger King app or on BK.com and are limited to one purchase per day. This emphasis on digital sales is part of the chain's strategy for growing profits in the face of a pandemic.
Whitney Gretz, vice president of digital and loyalty at Burger King, told QSR Magazine that this pivot to digital is deliberate, saying, "We know that if customers engage with us digitally, we'll get their data and will be able to provide more personalized, more convenient, more relevant offers," so that "each time they come back, their experiences get better and better." And, in our opinion, the best kind of restaurant experience is a free one.