Subway Just Made It Easier Than Ever To Order Delivery Nationwide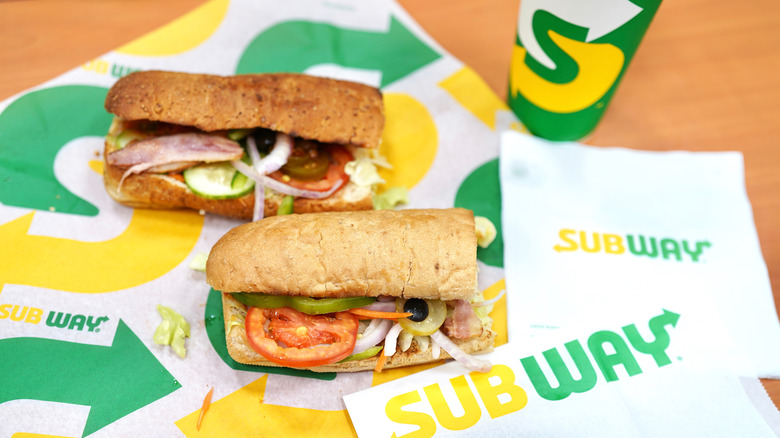 Prachana Thong-on/Shutterstock
There have been a lot of big changes at Subway lately. The menu just underwent the biggest change in the restaurant's history as part of its Eat Fresh Refresh campaign, with new sandwich options, new multigrain bread, a change to its bacon, and updates to the website and app with new digital ordering options. The sandwich shop chain has even been incentivizing customers to use their updated app to order with 15% off footlongs.
"We want to make a loud enough bang ... to draw those people back to give us another look," the CEO of the brand, John Chidsey, said in an interview with CNN. Subway is continuing to make changes with hopes that customers will be excited by easier access to their food, and the latest update will make it easier than ever to order delivery from their restaurants all over the country. They recently unveiled a whole new way to order that is convenient and allows you to earn rewards towards future purchases. 
Subway wants you to #EatFreshFast with delivery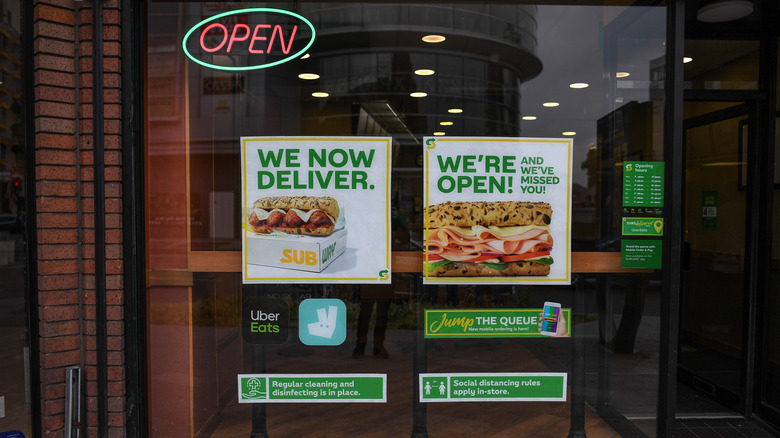 Peter Summers/Getty Images
Subway announced that their partnership with Doordash — which allows customers to order delivery directly in the Subway app and online at the website — is now available all over the country (via QSR Magazine). Subway My Way points earned by ordering food in the app can also be used towards delivery orders. "With Subway Delivery, we are meeting guests where they are—on our new and improved Subway app and our website—to guarantee the same customized experience that guests love about our restaurants," said Carrie Walsh, chief marketing officer of Subway.
The launch of Subway Delivery nationwide was announced with a collaboration with NASCAR driver Kevin Harvick, including a new design for his No. 4 Ford Mustang and his fire suit as he gears up for the NASCAR playoffs (via Eat This, Not That!). Harvick will be making special Subway deliveries in the car near the racetrack in Charlotte, North Carolina. The deliveries can be followed on social media using the hashtag #EatFreshFast, while Harvick and his team prepare for the race weekend. Starting September 18, Subway fans can order in the app with a $0 delivery fee and 15% off a footlong sub using the promotional code KEVIN15. To take advantage of the free delivery and discount, download the Subway app and try it out.