Instagram Is Loving This Cute Photo Of Giada De Laurentiis And Her Dogs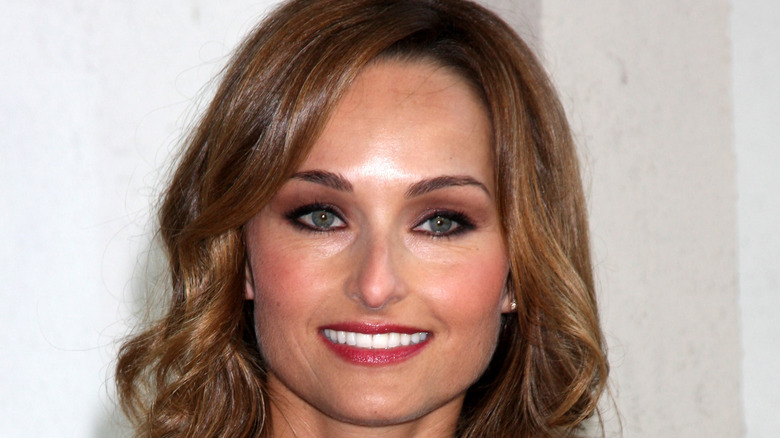 s_bukley/Shutterstock
Giada De Laurentiis has been cooking up more than food for her audience since her debut on the Food Network in 2003, when her cooking show, "Everyday Italian," first premiered (per IMDb). She's also given fans travel inspiration with shows like "Bobby and Giada in Italy" and even created a one-stop shop for all her favorite Italian products on her site, Giadzy.
Fans of the chef can also catch glimpses of De Laurentiis' daily life on her Instagram, where she posts about everything from yoga and family to vacations and red-carpet events. In her latest photo, she's wearing a summer dress and walking her two adorable dogs — and apparently, people are eating it up: The post has racked up more than 23,000 likes and 221 comments in 24 hours. While De Laurentiis' contagious smile may take center stage in her TV appearances, her pups are stealing the show in this particular post, at least according to one fan who commented, "Oh my gosh! The little one looks like he is smiling!!"
The dress is great, but the smiling pups take the cake in this post
If you're unfamiliar with the dogs of the De Laurentiis family, their names are Bruno and Ollie, and their grins have garnered tons of dog emojis, heart eyes, and coos on De Laurentiis' post. "Your (dog emojis) are smiling @giadadelaurentiis! Love their mama!" one user said.
We learned a lot about the cookbook author's canine crew on an episode of "My Pet Tale" by "The Today Show." De Laurentiis shares that her Jack Russell Terrier, Bruno, is her first dog and was named after musical artist Bruno Mars by her daughter, Jade. The other cutie, Ollie, was her boyfriend's foster dog who now lives with the family. In case that wasn't a full house already, De Laurentiis also has two cats at home, one of which she sometimes walks on a leash. We bet her fans would love to see that Instagram post.