The Reason Alex Guarnaschelli Doesn't Buy Pre-Cut Produce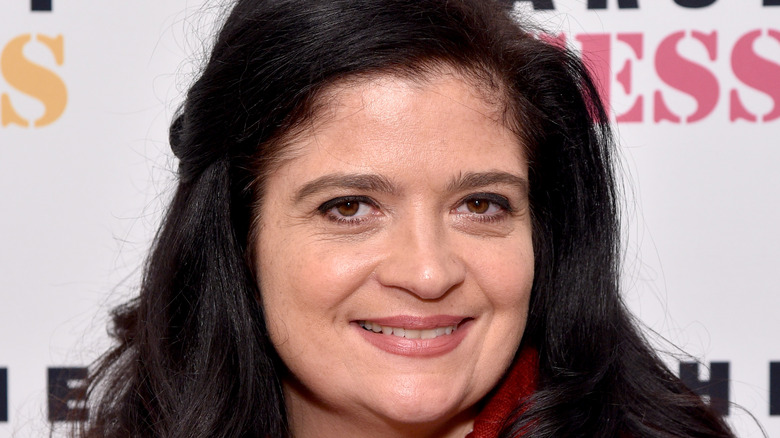 Bryan Bedder/Getty Images
Alex Guarnaschelli is full of tips and tricks to help us conserve time and money in the kitchen. When asked by Weight Watchers about time-savers she suggests for home cooks, the celebrity chef said, "I think the most important thing is to have a day or two in the week where you really do a lot of cooking, and it doesn't necessarily have to be on Sunday. Do whatever works for you." Guarnaschelli went on to share that she uses those hours to prep things like vinaigrettes, sauces, and spice blends that she can use over the next several days.
We know that Guarnaschelli is a fan of conveniences like store-bought preserves and certain canned foods. But does the "Chopped" judge approve of other kitchen shortcuts, like pre-cut fruit and vegetables? Not quite. If you've ever stared in awe at Guarnaschelli's fruit board on Instagram, you can probably tell that she lovingly cut those pieces of produce herself.
Pre-cut produce is more expensive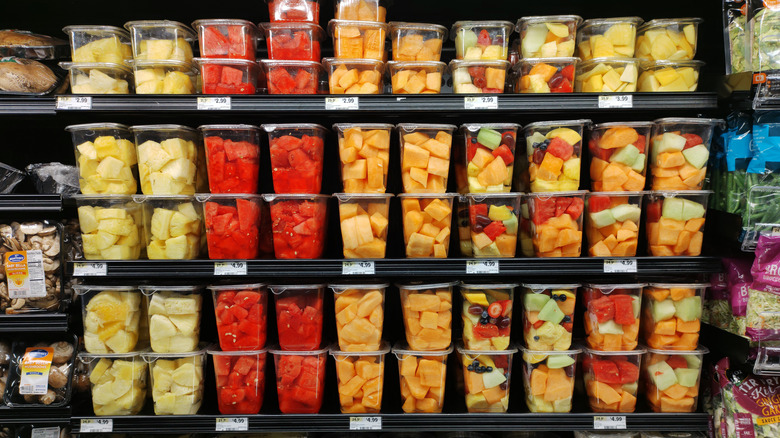 Philip Arno Photography/Shutterstock
Guarnaschelli shared with the Food Network that if you want to save money at the grocery store, you should "skip the pre-cut" produce. We know what you're thinking: Sliced fruit is so convenient when you're in a hurry. However, Guarnaschelli's reasoning is pretty valid and could benefit your bank account in the long run. "Buying melon (and other produce) whole (versus precut and packaged) saves a lot of money and it keeps fresher longer when you bring it home." Plus, she added, you don't get the satisfaction of picking out the best watermelon in the pile if you opt for the boxed stuff.
Others concur with Guarnaschelli. ShopSmart editor-in-chief Lisa Lee Freeman told CBS News that the "enormous premium" on pre-cut produce is simply not worth the ease. Pineapple, she gave as an example, can cost about 1.5 times the price when it's pre-cut instead of whole. That's a significant mark-up for a slight convenience. So, the next time you're at the grocery store and doing a cost-versus-time analysis, sharpen your fruit knife and steer clear of the pre-cut produce.