The Store-Bought Preserves Alex Guarnaschelli Swears By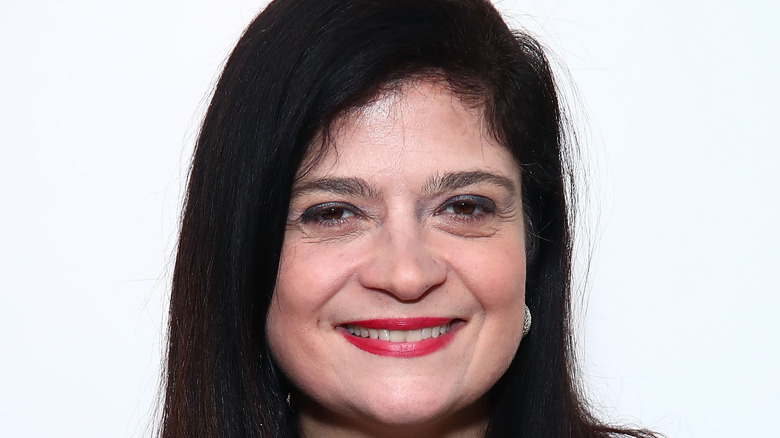 Astrid Stawiarz/Getty Images
Food Network chef Alex Guarnaschelli has impressed us with her creations on "Iron Chef" and helpful critiques on "Chopped." She's one chef who clearly has plenty of knowledge about food and cooking, so we trust her judgment when she makes a recommendation. We already know that Guarnaschelli can make her own jam — she's shown off her preserve-making skills on TODAY, after all — but she understands that people don't always have the time to whip up a homemade batch.
While an easy hack can improve homemade jam, making your own preserves still takes more time than buying it from the grocery store. If you're in a rush, why not buy the store-bought preserves that Guarnaschelli loves? Her go-to preserves are from the company Bonne Maman, which you may recognize from its classic red and white checkered lids. According to the brand's website, the company started in France and draws on family recipes when making products.
What to pair with Bonne Maman jam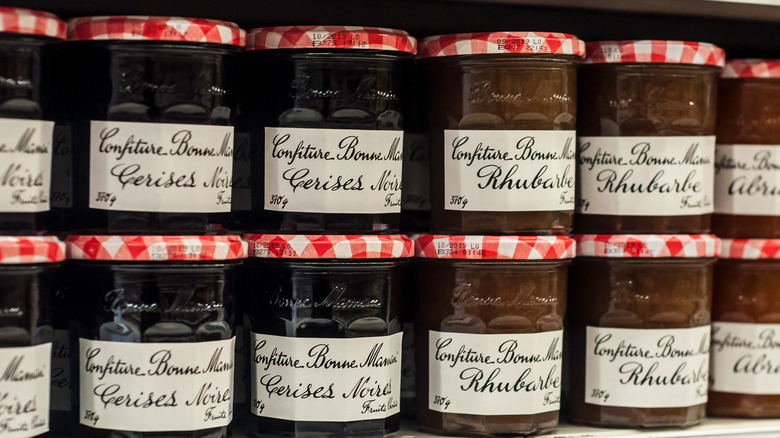 Shutterstock
Looking for inspiration on what to eat with your new jar of Bonne Maman? Look no further than Guarnaschelli's own jam routine! She told Food Network, "I love to eat Bonne Maman preserves throughout the year according to the season: I put a small dollop of the wild blueberry in my summer blueberry pies. I eat the four-fruits flavor on toast in spring. In fall, I go for the marmalade, cherry or fig."
Guarnaschelli also has plenty of her own recipes that serve well with a blob of jam or jelly or incorporate it into the recipe. She has one tutorial for skillet cornbread with strawberry jam and another instructional for Linzer cookies — just make sure you have a jar of Bonne Maman at the ready. If you don't know which jam to start with, Bon Appétit has tried and ranked 23 flavors of its jams to help you get started.