The Spice John Legend Swears By For Potato Dishes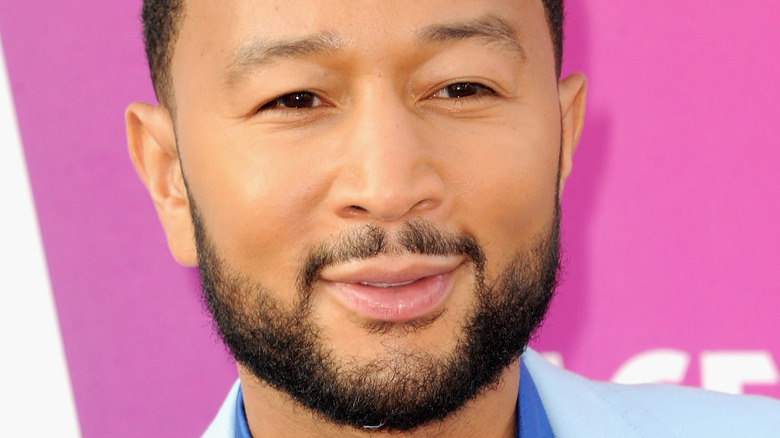 Albert L. Ortega/Getty Images
We may receive a commission on purchases made from links.
John Legend and Chrissy Teigen are not just a superstar power couple — they are also super relatable, When it comes to cooking, Teigen's kitchen savoir faire is well-known. But Legend is also a culinary artist in his own right. According to People, Legend and Teigen share the cooking duties when it comes to managing the home front. During an interview with Hamptons Magazine (via People), the multi-platinum singer-songwriter revealed his wife is really the more creative of the two when it comes to preparing a recipe. Legend said, "She's a bit more creative in the kitchen. I like to follow recipes, and I'm very good at executing them." 
We aren't so sure of Legend's assessment, though. We would be remiss if we failed to mention that his breakfast sandwich is the stuff of which poetry is written. It's so darn tasty and, per Food Network, even Teigen has given it her stamp of approval, calling it a "sausage McMuffin." So, while the Grammy-winner says he's not as creative as Teigen, we beg to differ. Teigen recently took to social media to share footage of her hubby recreating his crispy roasted potato recipe — only Legend totally changed things up, and Teigen seems to enjoy Legend's altered version of this classic side.
John Legend uses Chrissy Teigen's Shawarma-Style spice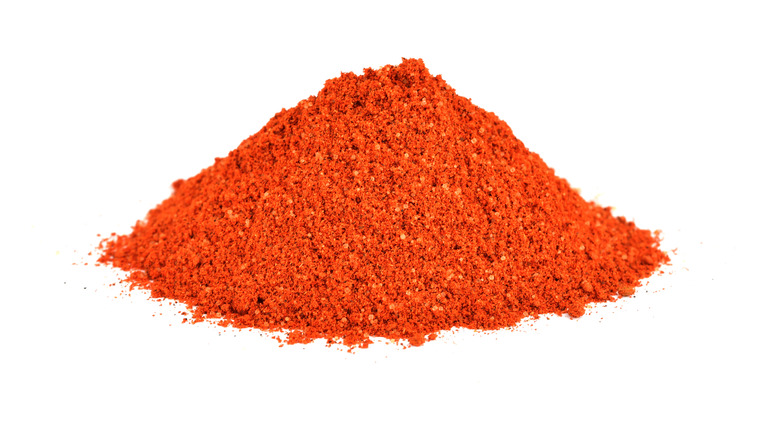 12photography/Shutterstock
Chrissy Teigen posted a video on TikTok set to John Legend's own music, giving fans a glimpse into his cooking process as he cuts the potatoes and onions into cubes and wedges. Teigen noted in the caption that the recipe her husband is using is "modified" from his recipe from her "Cravings" cookbook. What was the modification? According to The Kitchn, instead of using rosemary, Legend now opts for Teigen's own Shawarma-Style spice. On her Cravings website, this Shawarma-style spice is described as "one shake away from stuffed pita greatness." And Closet Cooking shares that Shawarma-style spice is generally comprised of cumin, coriander, paprika, and turmeric, along with some warm spices like cloves, nutmeg, allspice, and cinnamon. Sounds like the perfect combination if you want to add a little Middle Eastern flare to your potatoes.
If that does not get your taste buds dancing, watching Legend talk about how the hot oil makes its hissing sizzle sound when the potatoes hit it may be the only motivation you need to try making these roasted potatoes with the Shawarma-Style spice. Legend and Teigen can be seen at the end of the video dipping the potatoes into tzatziki and Teigen gives it her high marks, proclaiming them "yum."