The Heartwarming Reason Cardi B Is Learning To Cook Hispanic Food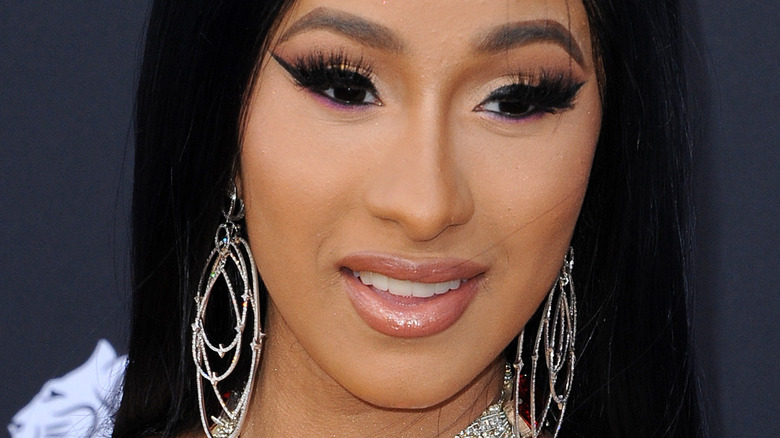 Tinseltown/Shutterstock
There is more than meets the eye when it comes to rapper Cardi B. The personality took her stage name from Bacardi rum, has a sister named Hennesy, and even worked as a cashier at an Amish-run market, per Harper's Bazaar. While Cardi B grew up in the Bronx, her family's roots lie in the Caribbean, and the musician has taken trips to the islands and explored her heritage. According to People, the rapper joined Indya Moore and James Beard Award-winning chefs Jaime Martín Del Campo and Ramiro Arvizo to sample culinary highlights from the Dominican Republic, Peru, El Salvador, and Mexico as part of the show "Cardi Tries."
The chefs treated the stars to a variety of dishes, like ceviche, pupusas, and chiles en nogada, which featured peppers stuffed with pork, beef, raisins, crema and pomegranate seeds. Del Campo and Arvizo made sure that Moore and Cardi B did not get bored — the chefs kept them busy in the kitchen and taught the stars how to make the classic dishes for themselves. The experience proved particularly special for Cardi B, who was touched by the cooking lesson.
Tapping into Cardi B's food heritage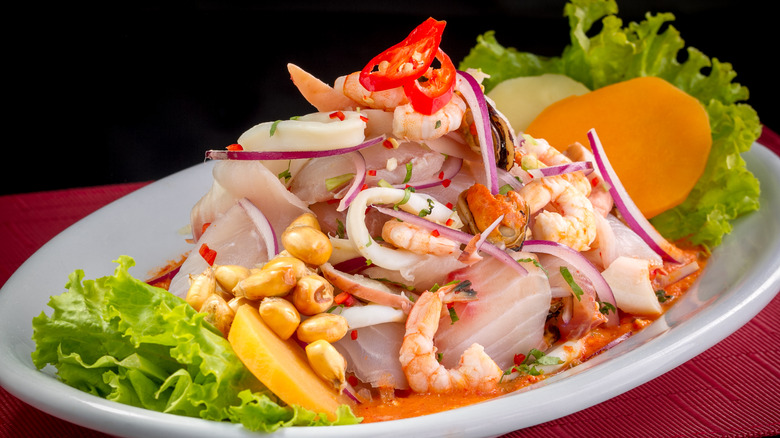 Dani Daniela/Shutterstock
Cardi B felt particularly moved by the cooking experience with Jaime Martín Del Campo and Ramiro Arvizo, according to People. When the rapper and Indya Moore sat in the car on the way to meet the chefs, Cardi B confessed, "I feel like a lot of people don't know I'm Dominican, I'm West Indian, and this is like, I really want to learn how to be an amazing Hispanic cook. I want to cook like my aunt and my grandmother. I want to cook with feelings, you know, it's like the food got feelings."
Moore sympathized, telling Cardi B her father also emigrated from the Dominican Republic and taught Moore's mother how to cook local specialties. Through the experience, the stars learned about their own heritage through food and shared an intimate look into their personal histories with viewers everywhere. Only time can tell if the stars will get the chance to put these new cooking skills to good use, but at the end of the day, both women felt inspired to share the recipes and learn more about their heritage.