The Hilarious Moment Jennifer Lawrence Met Wolfgang Puck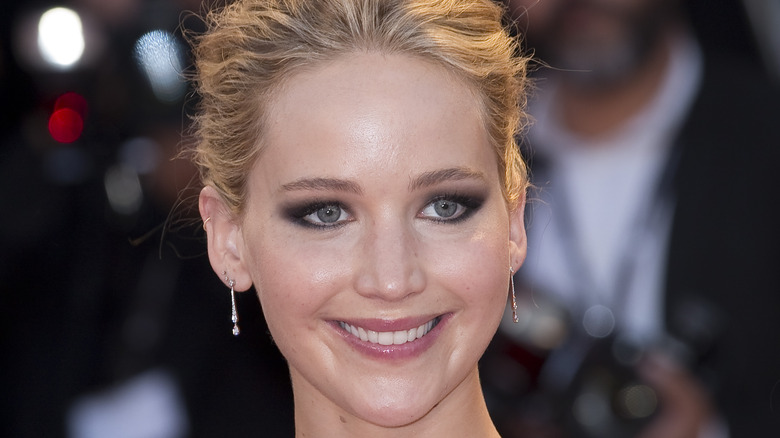 BAKOUNINE/Shutterstock
Though Wolfgang Puck hates being referred to as a "celebrity chef," he certainly lives up to the name in more ways than one. Not only is he ultra famous, he's quite literally a chef to the stars. Since 1995, Puck has been in charge of the menu for the famous Governor's Ball dinner that occurs every year after the Oscars (via Food Network). He landed the gig when the Board of Governors discovered that instead of attending the award ceremony's official after party, celebrities would head to Puck's restaurant, Spago, in Beverly Hills.
With more than two decades cooking for the Oscars attendees, Puck is well known by Hollywood A-listers. He beamed with pride as he spoke to Tasty about how Oscar winners from Denzel Washington to Barbara Streisand go out of their way to comment on how good the food at the Governor's Ball is. Actress Jennifer Lawrence, on the other hand, didn't even recognize him right away, though it's an encounter that Puck recalls as hilarious rather than offensive (Food & Wine).
Jennifer Lawrence didn't realize how big of a chef Wolfgang Puck was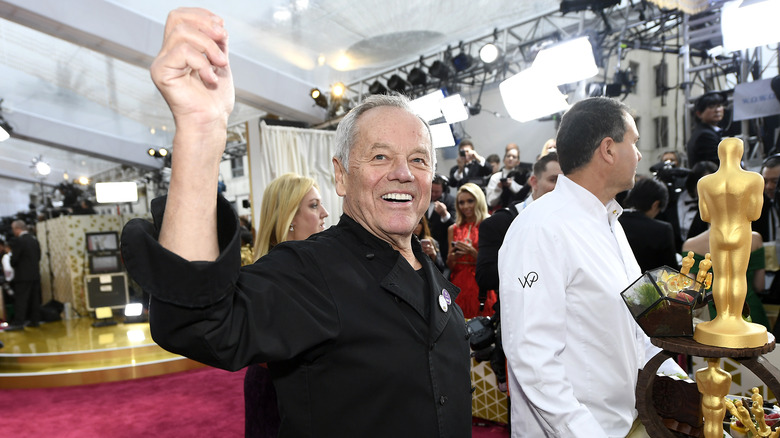 Kevork Djansezian/Getty Images
Food & Wine shares that during the dinner following the 2013 Oscars, Wolfgang Puck made sure to congratulate Jennifer Lawrence on winning Best Actress. According to Puck, she quickly whispered to her publicist to ask who Puck was. When her publicist informed her, she excitedly told Puck she recognized his name from the soup cans in her house, and that she ate it all the time. "She thought I was a soup chef, probably, like Chef Boyardee or something," Puck recalled.
Despite Lawrence failing to recognize the culinary legend standing before her, Puck insists there are no hard feelings between them. He told The Star that on the same night, Lawrence told him that the baked potato with caviar was "the best thing she ever ate in her life." Honored by her comment, Puck told The Star he'll be happy to serve it to her again. "Now that I know she likes baked potato with caviar, I might give her two at the same time," he shared. Puck and Lawrence's first time meeting may have started out a bit awkward, but clearly there's nothing a little caviar can't fix.