This Is Meryl Streep's Favorite Food Wolfgang Puck Cooks For The Oscars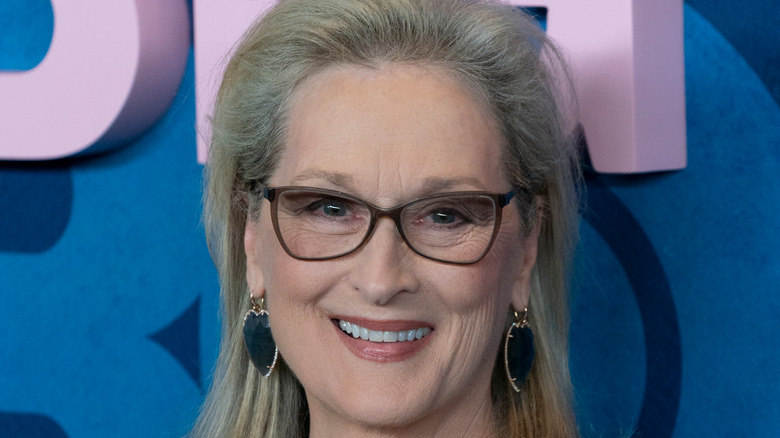 lev radin/Shutterstock
Every year at the Oscars, while everyone else is patiently waiting for the results of the nominations, Wolfgang Puck is cooking up a storm in the kitchen with his 300-person team in preparation for the famous Governor's Ball after party. According to Food Network, the legendary chef has been in charge of the annual dinner since 1995, and his food is now considered a part of Oscars tradition. But before Puck actually became the official caterer of the event, his food was already a Hollywood favorite, as after the awards ceremony, celebrities often went to Spago, his restaurant in Beverly Hills, instead of attending the Governor's Ball. 
Now of course, that doesn't happen, especially because Puck's Oscars menu became just as beloved as the one at Spago. Food & Wine further elaborated that every year, Puck serves up a feast of Michelin-quality dishes, some of which include some of the 33 pounds of fresh caviar, and others that contain portions of the $42,000-worth of black truffle. Speaking of the latter, one of Puck's black truffle dishes, his chicken pot pie with black truffles, is a favorite of Meryl Streep.
Meryl Streep's favorite dish was added to the Oscars menu in 2010
Thougg Puck has cooked for the Oscars for over two decades, his chicken pot pies were only recently added to the menu. "We started making it maybe eight years ago or so," he told Tasty in 2018. Pot pies may sound simple, but because Puck's recipe contains black truffles, there's a bit of pre-planning involved. In fact, Puck says he has to special order 30 pounds of them from France by late February or early March to ensure they will arrive in time for the Oscars. The effort, however, is a huge payoff, because Puck gets compliments every year from tons of A-listers, not just Streep. 
"I remember Barbara Streisand telling me a few weeks ago, 'I don't care what you cook for the Oscars, just make me my chicken pot pie,'" Puck recalled. "Prince Albert came one year to the Oscars and he said, 'I wish you would open a restaurant in Monte Carlo and make the same chicken pot pie you made for the Oscars." Considering it's craved by so many VIPs year after year, it's safe to say that Puck's chicken pot pie is pretty delicious.