Wolfgang Puck Hates To Be Called This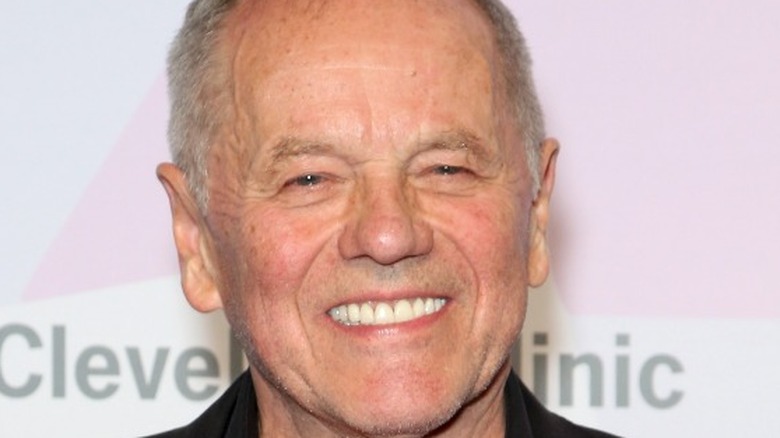 Gabe Ginsberg/Getty Images
Many think of chef and restaurateur Wolfgang Puck as the first, true celebrity chef. He may not have become famous by hosting his own cooking show like Julia Child, starting a magazine like Martha Stewart, or by winning a Food Network show like Guy Fieri, but he did create a name for himself and a cult-like devotion for his restaurants long before it was considered cool to be a chef (via ABC News). While he fits the definition of a celebrity chef, Puck makes it clear to anyone who asks that he loathes that term. 
While answering cooking questions recently from Twitter followers (shared via Wired's YouTube channel), the first one Puck got was, "How do you become a celebrity chef?" Always one to speak his mind, Puck deemed the question "stupid." He explained, "I hate the word 'celebrity chef.' When people call me that, I say, 'No. I'm a cook. I'm a chef. I'm a restaurateur. Forget about the celebrity.'" 
It's clear that this title touches a nerve for Puck, but it might be hard to understand why — given the chef's decades of success and his natural exuberance for sharing his passion for fine food and cooking with others (via WolfgangPuck.com). Interestingly, it seems that Puck isn't the only well-known chef who cringes when called a "celebrity."  
Here's why this term strikes a nerve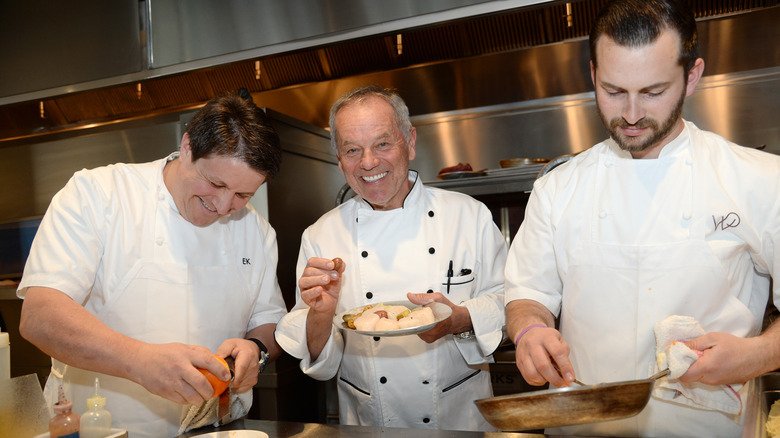 Kevork Djansezian/Getty Images
"Top Chef" contestant and judge Kwame Onwuachi shared in an interview with Today that, like Wolfgang Puck, he doesn't want to be called a celebrity chef. According to the James Beard Award winner and author, using the term "celebrity chef" is putting celebrities who know about food together with chefs who appear on TV. 
Other famous chefs agree. Bobby Flay once remarked to ABC News that the term is used far too much. "It drives me crazy," he said. Gordon Ramsay is also on record as hating the term. "Individuals enter the industry to become famous, which is bollocks," he said (via NZ Herald). "I have worked my n*** off to get where I have before any sort of exposure in terms of TV or media interest."
While they may be seen as celebrities, star chefs bristle at the notion that they're only in it for fame or have taken shortcuts to success. The Escoffier School of Culinary Arts shared that it takes graduates years of hard work in restaurant kitchens to build a reputation. Some chefs, like Wolfgang Puck, had to learn it all on the job (via Forbes). They want their passion and talent recognized above all else. "I don't walk around in a Brioni suit," Puck told NPR's Marketplace. "I don't look out for the money first. I like to make projects as good as I can, and hopefully we make money off of it."