Trisha Yearwood's Favorite Dessert Is Made Up Of This Unusual Combination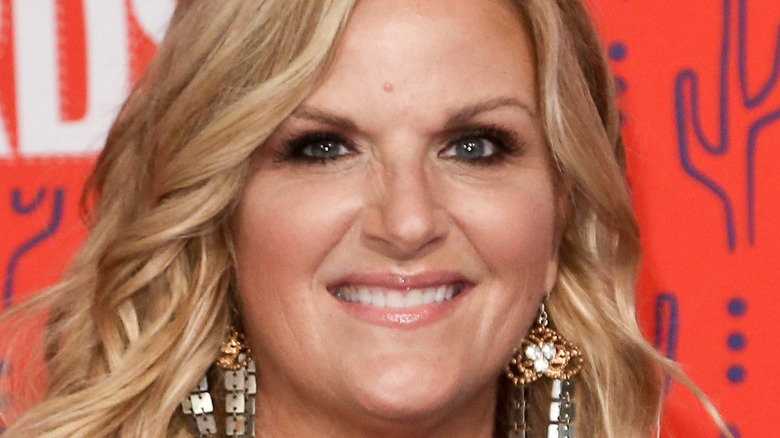 Debby Wong/Shutterstock
If you love the combination of sweet and salty flavors, you have something in common with Trisha Yearwood. The country-singer-turned-celebrity-chef told Today that her favorite kind of brownie is one that has ingredients you wouldn't expect to see in a dessert at all: bacon and potato chips. Chocolate peanut butter and salted caramel may be the most well-known sweet and salty combos, but according to Yearwood, brownies with bacon and potato chips are even better. In fact, she says they are her most requested dessert during parties, and she still hasn't met anyone who doesn't like them.
When preparing her famous brownies, Yearwood doesn't go light on the bacon and chips. The recipe, which was also shared by Today, includes eight slices of bacon and two-and-a-half cups of ridged potato chips. "Saving some of the bacon crumbles and crushed chips to sprinkle over the top lets everybody know what they're going to find inside when they bite into one," she explains. "Trust me, these brownies will become a family favorite."
Guy Fieri also uses Trisha Yearwood's favorite dessert ingredients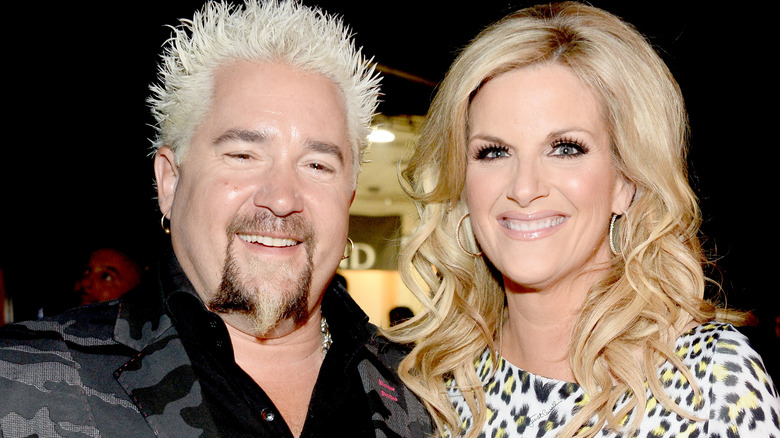 Frazer Harrison/acma2014/Getty Images
Clearly Trisha Yearwood was onto something when she made her first batch of potato chip and bacon brownies, because the mayor of Flavortown himself, aka Guy Fieri, also combines potato chips and chocolate in one of his desserts. According to Delish, this dessert is served at Guy Fieri's Vegas Kitchen and Bar and is on the menu at his delivery-only restaurant Flavortown Kitchen. It consists of chocolate cheesecake, fudge, and ridged potato chips, and instead of bacon, salted pretzels. Like Yearwood's dessert, the salty components aren't just sprinkled on, but also baked right into the batter.
Fieri may call his dessert "Guy's Cheesecake Challenge" because of its unexpected flavors, but whether in the form of a restaurant cheesecake or a homemade brownie, apparently chocolate works really well with potato chips. And considering these two ingredients make up Trisha Yearwood's favorite dessert, it's safe to say it must be pretty tasty.