This Is The Secret To Winning Chocolate Meltdown, According To Maneet Chauhan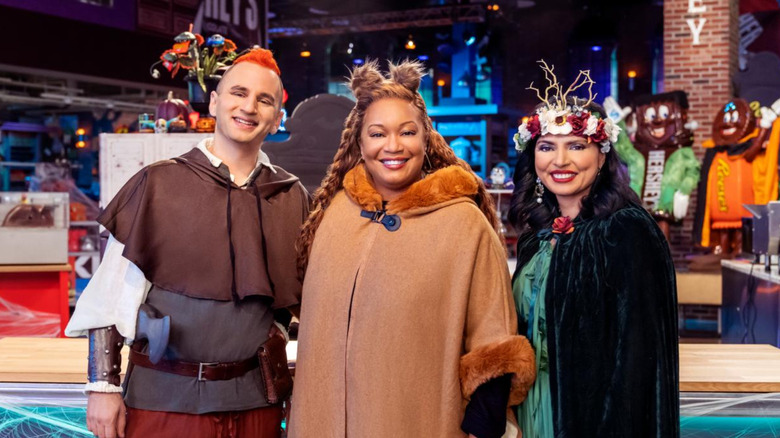 If you have a sweet tooth, you know the only way to satisfy your craving for all things sugary is your favorite treat, whether it's an indulgent slice of red velvet cake, a creamy Reese's cup or a handful of Sour Patch Kids. However, a close second to actually eating something sweet is watching top chefs create over-the-top desserts on TV. Shows like "The Great British Baking Show," "Cupcake Wars," and "Top Chef: Just Desserts" are all popular picks for those that believe you should always have your cake and watch it be made, too.
This fall, there's a new show on Food Network — and it's all about chocolate. The aptly named "Chocolate Meltdown" is a four-episode series that debuted on September 27 and takes place in the sweetest place on Earth: Hershey Park. On the show, which is hosted by Sunny Anderson, contestants navigate the spooky amusement park as they compete to prepare the most decadent, most delicious chocolate creations. What does it take to win the new culinary competition? Judge Maneet Chauhan — who you may know from "Chopped" — has revealed some of her top tips.
Maneet Chauhan says it's all about the soul of the dessert that's served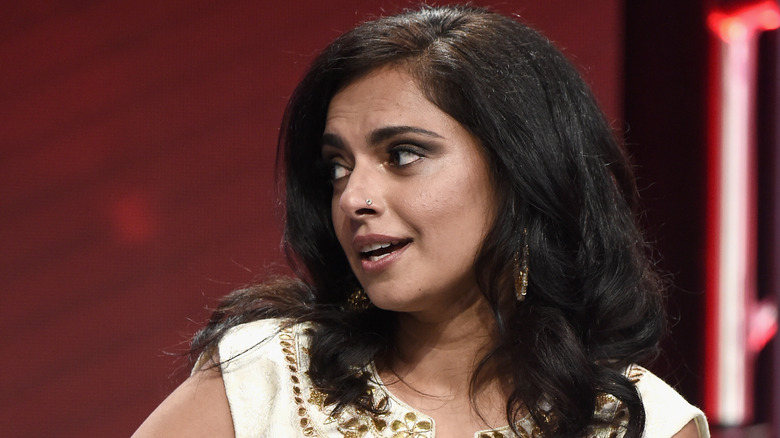 Amanda Edwards/Getty Images
When it comes to winning "Chocolate Meltdown," Maneet Chauhan told Fansided in an interview that it's about more than just how the final cocoa-themed creation looks. It's also about the story behind it. Chauhan explained that "celebrating the soul" is just as important as the technical skills and creativity. She went on to say that this makes judging difficult, as she understands the desserts have a piece of each chef's heart in them, so she wants her feedback to be constructive and as sensitive as possible.
If contestants really want to appeal to the Food Network chef's heart, she's a big fan of dark chocolate — revealing in a video on Twitter that it's what she would pick if she could only choose one kind of chocolate. She added that she thinks the best thing to pair with chocolate is nuts. Sounds like some inside information that the competing chefs could definitely use to their advantage.