The Tragic Truth About Antonia Lofaso's Partner, Heavy D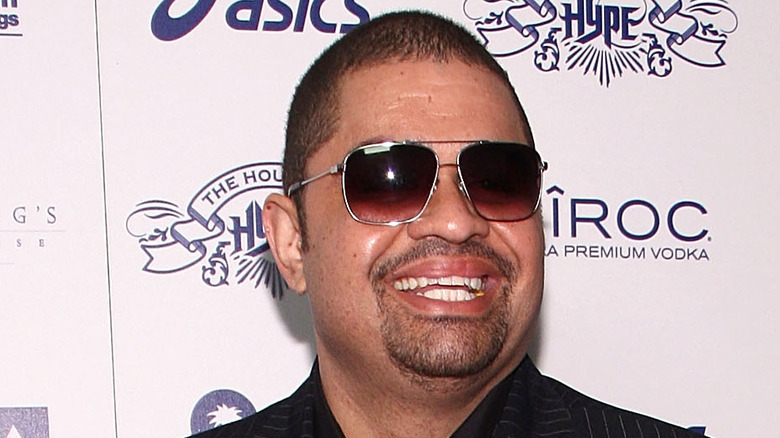 Alberto E. Rodriguez/Getty Images
Antonia Lofaso has quite the résumé. She's not only built an empire as a celebrity chef, restauranter, and caterer, she's also appeared on various network TV shows and even written a cookbook (via Lofaso's website). She's certainly made a name for herself and made it clear she knows how to run a business. But there's perhaps one title Lofaso takes most seriously: Mom. Lofaso is the single mother of daughter Xea Myers following the death of her partner, musical artist Heavy D, also known as Dwight Arrington Myers (via Famous Chefs). Heavy D's star-studded career included his status as frontman of the group Heavy D and the Boyz in the '90s and was also featured on other performer's songs, such as Michael Jackson's "Jam" (via ABC News).
Sadly, according to ABC News, 44-year-old Heavy D passed away suddenly in November of 2011 at his home from what the coroner ruled to be a pulmonary embolism, which WebMD tells us non-doctors is a blood clot in one of the arteries that lead to the lungs. While the performer also had deep vein thrombosis and heart disease, the coroner stated that the blood clot was likely formed during a long plane ride from London to Los Angeles (via ABC News). Despite being transported to Cedars-Sinai Medical Center, circumstances deteriorated and he passed away (via Married Divorce).
Heavy D lives on through his family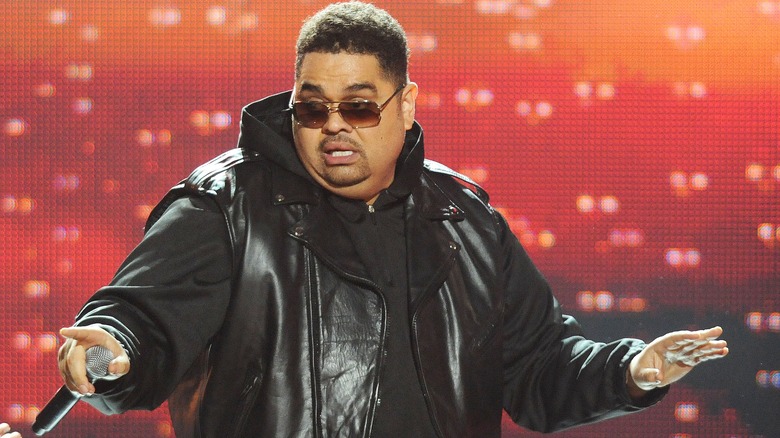 Chris Mckay/Getty Images
Many distinguished representatives of the community and the music industry attended Heavy D's funeral, including Jay Z, Puff Daddy, and Queen Latifah (via Celeb Suburb). A reading was given by Reverend Al Sharpton and Xea, who was 11 years old at the time, spoke, stating that her father was "still here, not in the flesh, but in the spirit" (via The San Diego Union-Tribune)
Heavy D may be gone, but he is certainly not forgotten, especially by Xea. She honored Heavy D in a Father's Day post on Instagram, writing, "I miss your laugh. I miss your smile. I miss everything about you. ... I wish I could talk to you everyday about music and my life. I love you papa."
As for Lofaso, in the aftermath of Heavy D's death, she set out with a sense of determined purpose when it came to raising her daughter. While her career blossomed, Lofaso was always careful to configure her responsibilities around Xea. "My entire motivation all the time was about creating this life for us," Lofaso says (via Harry & David). Sounds like they've certainly created a life Heavy D would be proud of.