Burger King Is Reviving The Ghost Pepper Trend With This New Menu Item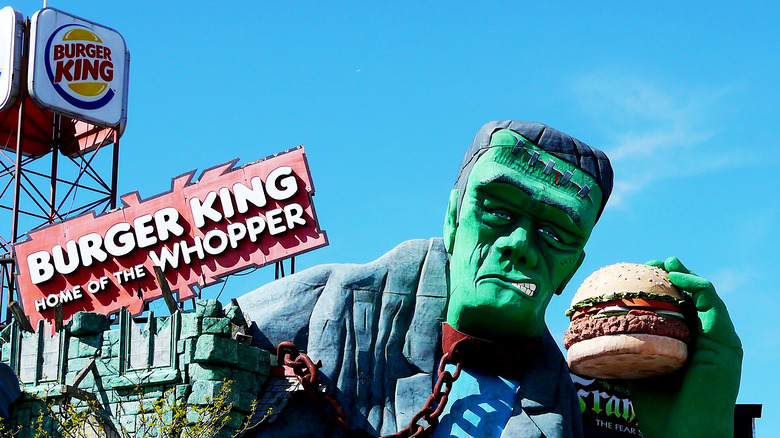 refrina/Shutterstock
It's officially October, and that can only mean one thing. People everywhere are gearing up for Spooky Season. From stocking up on Halloween candy and preparing dangerously delicious seasonal cocktails, to making plans for elaborate Halloween costumes and putting up creepy orange-and-black decor, this time of year is all about embracing all things dark and spooky. And it's not just individuals getting in on the fun. Many popular fast food chains have been known to embrace their dark side come October, and Burger King is no exception.
A prime example of Burger King's Halloween offerings dates back to 2015 when it first released the signature spooky A.1. Halloween Whopper with a black bun, according to CNN. Over the years, the burger chain upped the ante, featuring other themed offerings like the Nightmare King, a chicken sandwich with a green sesame seed bun, and the Ghost Whopper, which featured a special white bun flavored with cheddar cheese, in the month of October. Now, Burger King has something special planned for this Halloween season, too.
Burger King is debuting Ghost Pepper Nuggets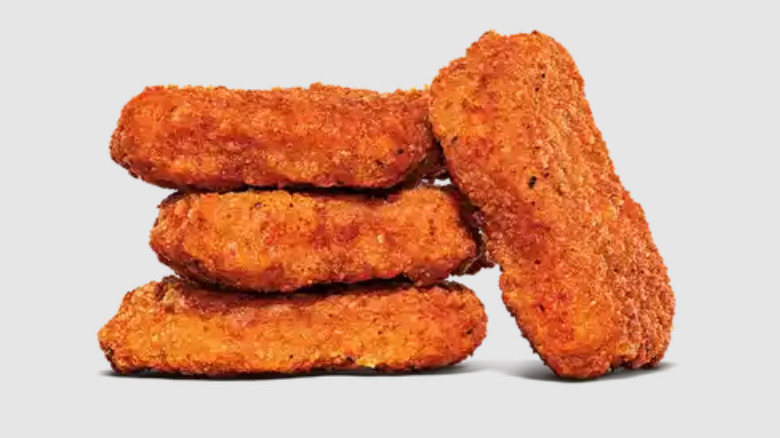 Burger King
As noted by YouTuber Peep This Out!, Burger is getting into the spirit of Halloween by releasing spooky new Ghost Pepper Nuggets (via YouTube). According to Chew Boom, these new nuggets will add a kick to the chain's classic all-white meat chicken nuggets with a blend of fiery ghost pepper spice. Peep This Out! snagged an eight-piece for $1.49 and was impressed with the peppery kick. 
With this new item, BK joins the club of fast food chains that have embraced the ghost pepper. Earlier this year, Wendy's announced the return of its Ghost Pepper Ranch dipping sauce, while last Halloween, Dunkin' announced it would be adding a new Spicy Ghost Pepper Donut to the menu, along with the return of another creepy seasonal favorite, the Spider Donut. Even Popeye's got into the mix in the fall of 2020 by temporarily bringing back its marinated Ghost Pepper Wings, per Chew Boom. 
If you were previously a fan of this ghost pepper trend, you probably don't want to miss out on Burger King's spicy new offering. The new Ghost Pepper Nuggets will only be available at participating locations for a limited time starting on October 11th. In addition, the mobile app will grant you early access to the special release. App users will be able to place an order on October 4th, giving them a full extra week to enjoy the ghostly nuggets.