Subway Is Expanding Its Menu Overhaul With 2 New Sauces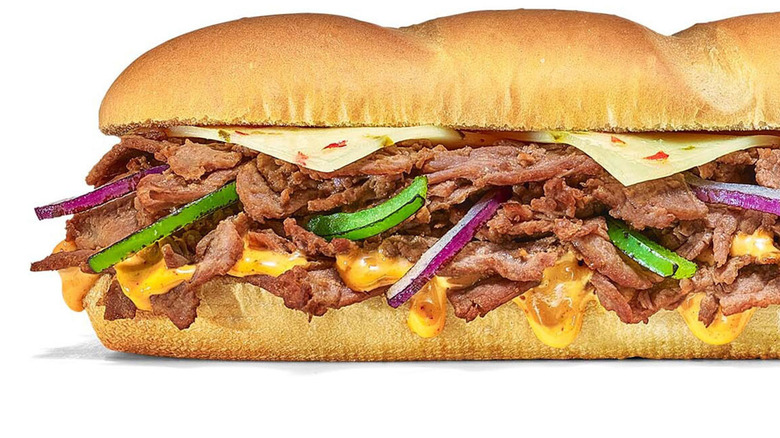 Subway
Subway, the world's largest sandwich chain, has been hard at work this year overhauling its menu and defending its controversial tuna sandwich recipe. These days, the company is hoping to create positive buzz around a set of massive menu changes known as Eat Fresh Refresh, the largest menu update in the chain's history, according to a press release sent to Mashed.
The menu overhaul, which began in July, has included a slew of new items — like the Turkey Cali Fresh and Steak Cali Fresh subs with updated core ingredients such as smashed avocado and fresh mozzarella — and revamps of perennial Subway offerings, including cold cuts that will be sliced "deli-thin" moving forward and bacon that's hickory-smoked with no artificial flavors.
And the changes haven't stopped there. Today, the company unveiled an all-new sandwich and duo of sauces guaranteed to get subtle spice lovers excited. The new Baja Steak & Jack sandwich, which features thinly sliced marinated steak, pepper jack cheese, green peppers, onions, and a "kick of chipotle flavor," is available in Subway stores now.
Subway's new sauces include a chipotle option and a twist on ranch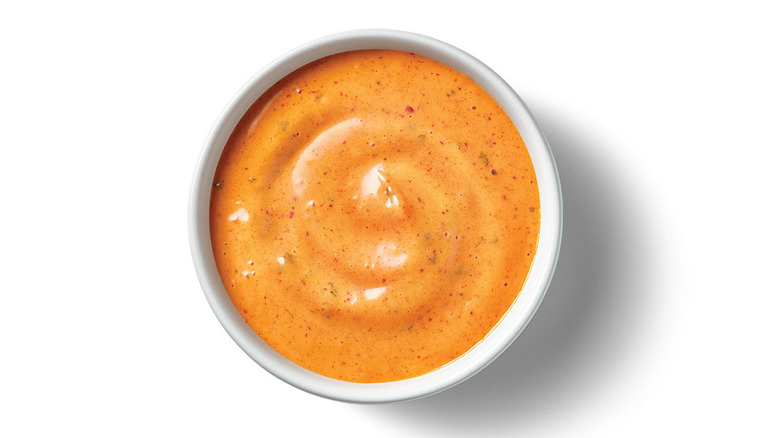 Subway
Subway also just announced the debut of two new sauces, each of which would be delicious slathered on the Baja Steak & Jack sub. The new spreads include a Baja chipotle sauce, which is made with chipotle and guajillo peppers and seasonings like smoked paprika, cumin, oregano, garlic, onion, and lime for a "deep, smoky and spicy" flavor, explains a press release sent to Mashed. On the creamier side, the chain has also released a tangy peppercorn ranch, perfect "for those who love a zesty and bright flavor." It comes together with buttermilk, garlic, onion, herbs, and plenty of black pepper.
In addition to the new sauces and sandwich, which will be on menus until further notice, Subway is also celebrating the arrival of two limited-time offerings. First up are the gameday-friendly Lay's Kettle Cooked Buffalo Chicken Dip chips, and for dessert, there's the return of the popular caramel-drizzled caramel apple cookie, which is back for the fall season only. While Subway has already unveiled more than 20 new menu additions and overhauls in the past few months, it appears that the chain isn't slowing down any time soon, promising even more upgrades "still to come later this year."