Is There Actually A Secret Royal Palace Tunnel That Leads To A Cocktail Bar?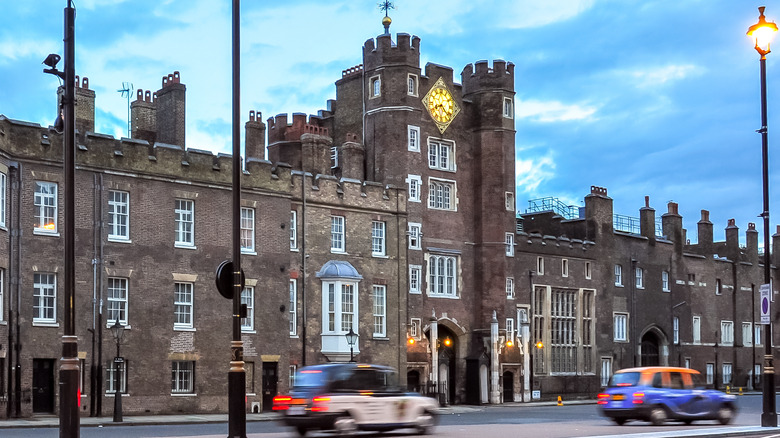 Mistervlad/Shutterstock
Mysterious figures moving through ancient, underground passageways for secret meetings and forbidden trysts — this sounds like the fictional stuff of historical romance novels or the plot of a "National Treasure" movie. In London, however, centuries-old tunnels like this really do exist. In fact, The Londonist compiled a list of 12 such underground tunnels, some of which were used as meeting places and hideouts during wartime and one as a private entrance for British royals to access the tube subway system. Many of the tunnels on the list have yet to be verified, but a member of the royal family just let slip that one of these secret passages really does exist.
Jack Brooksbank, who is a salesman for Casamigos tequila and husband to Queen Elizabeth's granddaughter Princess Eugenie, recently told Daily Mail columnist Richard Eden that there is a secret tunnel that runs underground from St. James Palace to the nearby Duke's Bar. He went on to confess, "I haven't used it yet, but I'd love to check it out." It's curious that he never tried out the tunnel since Architectural Digest shares that Brooksbank and Princess Eugenie spent 10 years living in the palace before they were married. However, he's not the first person to mention this St. James Palace secret. 
King Charles II is rumored to have built the first secret tunnels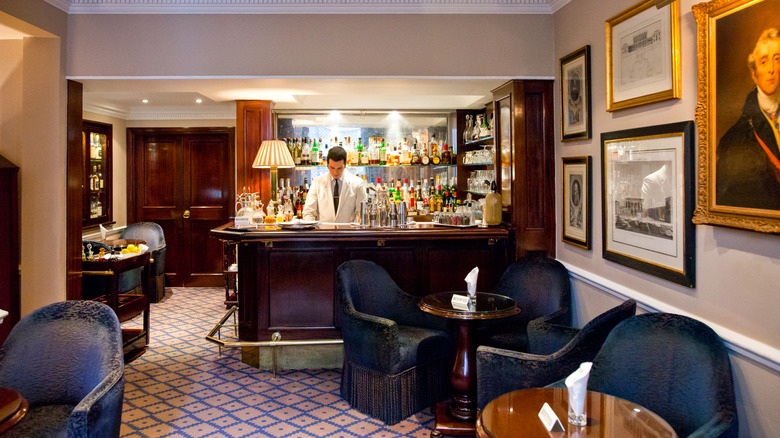 Gimas/Shutterstock
According to Luxury London, Duke's Hotel, where Duke's Bar is located, dates back to 1885. The bar is known worldwide for its expensive but expertly crafted martinis served by waiters in gleaming white jackets, according to Cigar Aficionado. The bar is especially famous among James Bond fans: It was at Duke's Bar that the James Bond author Sir Ian Fleming sipped martinis, made notes for his famous spy character, and likely got the idea for the famous 007 catchphrase "shaken, not stirred." 
And as for an underground tunnel leading to the bar? The Daily Beast shares that there have long been rumors of underground passageways in the area of St. James Place — tunnels for men to travel unseen to clubs, meetings, card games, and bars. Supposedly, the 17th-century King Charles II, nicknamed the "Merry Monarch," commissioned the earliest secret tunnels from St. James Palace so he could travel to brothels and to Berry Brothers, his favorite winemaker. Still in business today as Berry Brothers & Rudd, the winemakers share on their website that their 323-year-old shop is located on Pall Mall, only a few blocks away from Duke's Bar. If these tunnels of Charles II do exist, it's entirely conceivable that more tunnels would be added over the centuries to link additional destinations to the palaces as secret routes. Indeed, such passages would allow royals and high-ranking officials to indulge themselves out of the public eye.