This Burger King Tweet Has Adele Fans Cracking Up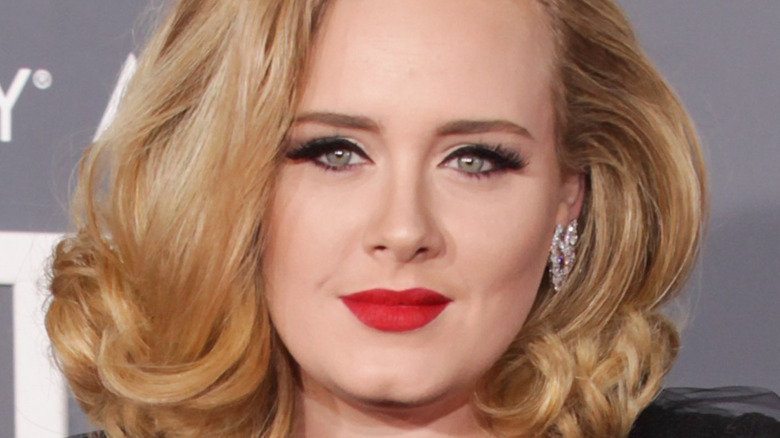 DFree/Shutterstock
In case you haven't heard, Adele is gearing up to release her new album, "30." Her new songs document her thought process and emotional journey as she decided to divorce her husband, which is sure to give her heartbroken fans plenty of ballads and bangers to fill their post-breakup Spotify playlists. As the Grammy winner prepares to share her emotional tracks with us, she has been opening up about what the divorce was like, how healthy habits and support from her friends have helped her through the difficult time, and what it feels like to move forward in a powerful way (via The Mirror). 
The first single off the album, a powerful song called "Easy on Me," was just released and her diehard fans have a lot of opinions, mostly about what the song means and what it is saying about her ex-husband, Simon Konecki. Many fans took to social media to express their excitement for the release. Time reported on some of the fan reactions, including tweets about how they pulled over to fully listen to the new song and the breathtaking reactions they had when hearing it for the first time.
Burger King weighs in on Adele's divorce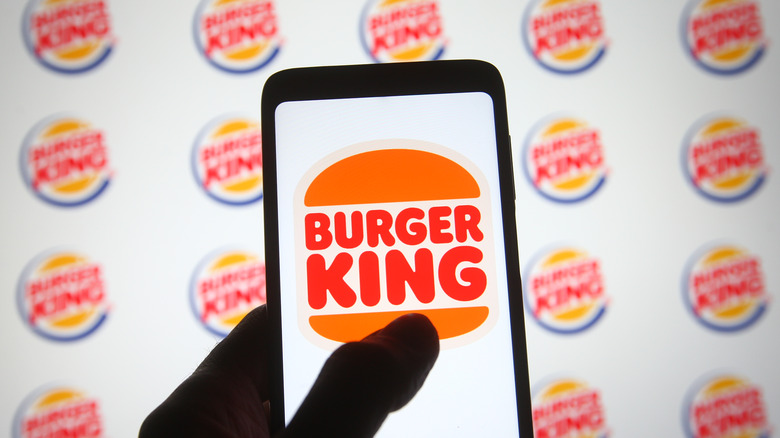 viewimage/Shutterstock
Of course, in the spirit of good marketing and plain old fun, the Burger King U.K. Twitter account had something to say about the new Adele album. They tweeted, "Adele's ex is currently getting grilled harder than our burgers." Fans of the singer found the tweet totally hilarious and commented some zingers of their own. One commenter said, "rolling in the deep fryer" as a cheeky reference to the fast food chain's main offerings of fried food and Adele's hit song "Rolling in the Deep" off her album "21."
Adele was also involved in another Twitter joke on October 5, when all Facebook products went out of commission for most of the day and the social platform made a joke on its own account, saying, "hello literally everyone." McDonald's, Starbucks, Oscar Mayer, and other restaurant and food brands tweeted back. And wouldn't you know it, so did Adele! She responded with a joking, "Hiya babes!" Since she appears to be down for a good-natured Twitter quip, we wonder how she would respond to the joke from Burger King U.K.