Chloe Coscarelli Reveals The Items She Never Leaves The Grocery Store Without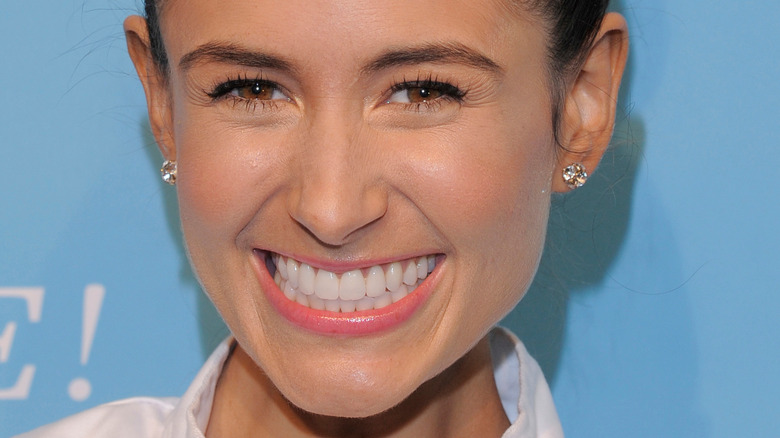 Ron Adar/Shutterstock
Chef Chloe Coscarelli has been helping to put vegan dishes and baked goods on the map since she was crowned queen of her "Cupcake Wars" competition. Per Vegan News, Coscarelli tickled the judges' taste buds with four yummy, vegan-inspired cupcakes, which included Ginger Nutmeg Spice with Date Caramel Drizzle, Chocolate Strawberry Shortcake, Crème-filled Chocolate Orange with Candied Orange Peel, and Raspberry Tiramisu. Coscarelli shared that she was "unsure" if Food Network would even cast her on the show because of her vegan cupcakes, but in the end, she noted, "they treated me like every other contestant and were totally cool with it. I definitely think that mainstream media is catching up with the public interest in lighter, healthier, plant-based cooking." 
Coscarelli's experience blossomed into more than just the $10K she won and the opportunity to make cupcakes for an OK! Magazine celebrity party in Beverly Hills. It gave Coscarelli an opportunity to build a platform and brand that is both vegan-centric and delicious. Coscarelli has had quite a bit of success since her victory. She has written cookbooks and even has her own fast food restaurant chain, By Chloe, that serves up vegan food. We read on Green Matters that the Guac Burger and her vegan mac and cheese are pretty much out of this world. So what's Coascarelli's secret go-to ingredient that she never leaves the grocery store without to whip up some of these vegan masterpieces? 
Chloe Coscarelli is a cashew fan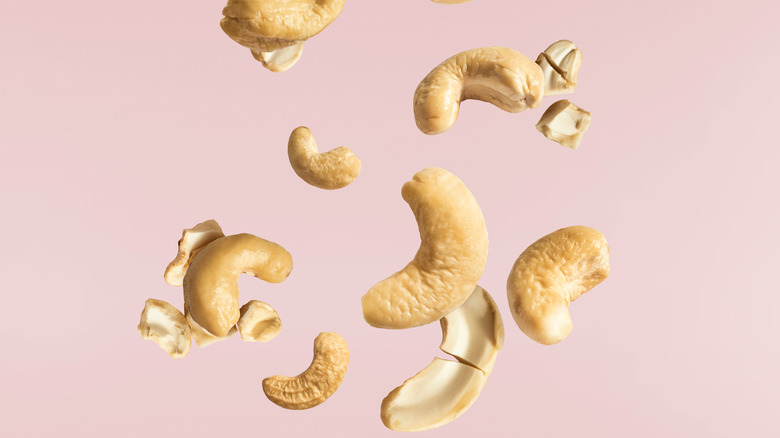 Agave Studio/Shutterstock
Real Simple caught up with Chloe Coscarelli at the 2020 South Beach Wine and Food Festival in Miami, Florida and asked her what she can't leave the supermarket without. The cupcake baker's go-to grocery store ingredient is one that she uses heavily in her recipes, too. Coscarelli told the lifestyle publication that, when she is cruising down those aisles, she has to grab cashews. She shared, "I blend them to make everything, like cheese, cream sauce, dessert creams — it's my go-to for everything. Sometimes I'll buy [cashews] in bulk." One quick look at her recipes proves they are her go-to ingredient. Coscarelli uses these nuts in her Mac N Cheese, her Broccoli Tofu Stir Fry, and in her Vegan Tomato Sauce with Cashew Cream .
According to Veg News, cashews are one of the staples for those who are adhering to a plant-based diet. And Food 52, which labels the cashew as the "MVP vegan ingredient," notes that the power of the cashew in a vegan diet is the "thicker" and "fattier" element this nut can add to dishes that are cream-based. They also share that, because they have a neutral taste, you don't have to worry about unwanted flavors encroaching or taking over your dish. So, if you are thinking about trying a plant-based diet, don't forget the cashews!